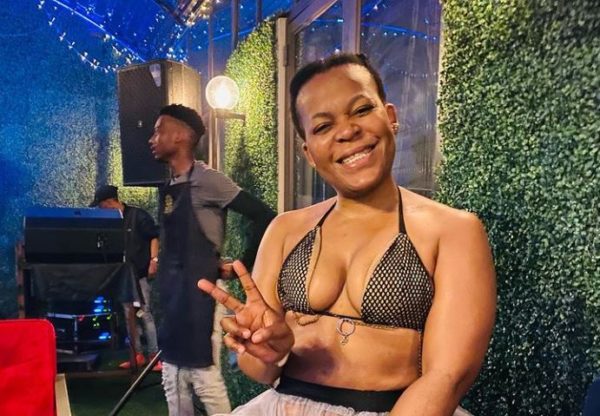 Zodwa Wabantu trends on social media as a video of her being sexually assaulted by a young man while performing at a show surfaced on Twitter.
The entertainer isn't complaining but people have rose to her defense, saying that what the unidentified young man did is uncalled for, and hideous.
Zodwa is known for dancing pantless or dressing almost unclad for her shows, and in videos shared, she gives the crowd free access to touch her body, but the man in the video went as far as fingering the dancer's private part.
Check out South Africans' reactions below:
Gents will embaras themselves you know 🙄🤨 did Zodwa give concern to the gent to touch, not really obviously.

And the fact that it was laughed off opens a very dangerous channel in our already bad society .

How do I unsee the Video. pic.twitter.com/rANQcI2eBD

— Mduduzi Maseko (@Mdu_Maseko) August 31, 2021
Gents, I hope y'all realise that Zodwa wasn't really laughing.

— Thabang Ndube (@NdubeThabang) August 31, 2021
If Zodwa hasn't opened an sexual harassment case, y'all are just creating a story on her behalf really, coz we all can't be sure if she liked what happened(saying that based on her smile, could be fake too)… But on the real, dude was out of hand, excuse the pun pic.twitter.com/j9uXheBcV9

— Gates 🇮🇹 (@koena_tshepo) August 31, 2021
the sexual harassment zodwa experienced on that video makes me so angry 💔

— ms soft life (@palessaaa) August 31, 2021
Not funny. Not amused. Not a laugh. Not a chuckle. Not a haha or even a hehe. That was not funny at all.Zodwa didn't even move any of her facial muscles.That Zodwa Video Is Disturbing . It was not funny#Zodwa pic.twitter.com/I5DgLaWeKm

— 🦉CLB💔🏆 (@KAMO27980770) August 31, 2021
That video with Zodwa is sickening. That man belongs under the prison 🤕

— Tumelo 🇿🇼 (@mavellahh) August 31, 2021