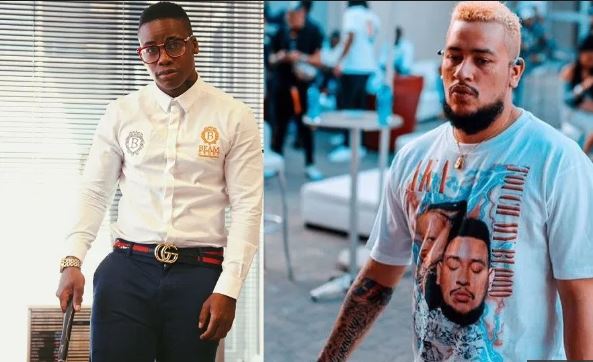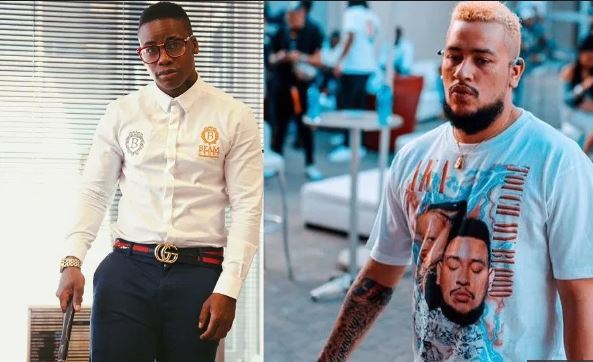 Beam group mourns the death of  Prince Costinyo's mum who was buried on the 16th of September, Sunday with AKA in attendance. The group sent condolence to Prince on social media.
We are deeply saddened by the news of your loss. We pray that God will grant you the strength. Our most sincere condolences to you and your family Prince Costinyo pic.twitter.com/X5z71R49bI

— Beam Group (@BeamGroup_) September 2, 2018
Prince was more pained, he wished he could buy more time with his mum but death came with no invite.
All I asked for was time ⏰ please give me time with my mother I'll come back & fix things I wasn't given time I came back everything had changed ❗️I fell sick went to hospital came back & I lost her ?she called me in pain I was to sick to help her ? #RIPMOMMA pic.twitter.com/jkH5UWxq1L

— R.I.P MOMMA (@PrinceCostinyo) September 17, 2018
Mourning Prince's mum was not satisfying as fans took to social media to question the relationship status of AKA and Prince Costinyo. Tweeps believed that there is a break up due to Prince Costinyo's social media Bio which a fan used to defend the artists split.
When I said Prince was the one AKA was talking about when he said "if I dont get my money today Brace yourselves" I wasnt really joking…. if noticed Prince isnt on Twitter anymore. On IG he dont speak about BG like before. pic.twitter.com/axuY0jbkdW

— PABLO ? (@Wonderb32) September 13, 2018
What's going on between you and prince costinyo ??

— @asithandilesobantu (@Costinho_) September 16, 2018
@akaworldwide please come together and fix this with Prince man you guys did great things together doesn't have to end like this push the ego's one side and just talk this shit out!!!

— Faheem (@Heempees) September 17, 2018
Hahaha ?????? BEAM-THEMIND or @Princecostinyo he's not around anymore on Twitter or he changed the name ?????? & @ItsYangaChief just left the @BeamGroup_ ??? I can smell another #Nicki #NickiMinaj #Cardi #CardiBIsOverParty #cardib #nickiminaj pic.twitter.com/25f93J6t4c

— Oscar OTee Langa (@OteeBrothers) September 8, 2018
I'm a fan of @akaworldwide and I admire how @princecostinyo helped him through his tough times with his previous manager , whatever it is that happened between the two I hope they figure it out , @BeamGroup_ can't fall

— Itumeleng Rakololo (@Itumeleng93_) September 17, 2018
#FelaInVersaceVid ..wasup with u and Prince???Costinyo??????????? @akaworldwide

— Fungai (@sekemutemaa) September 12, 2018
However, Prince and AKA has been silent on their break up as fans assumed .