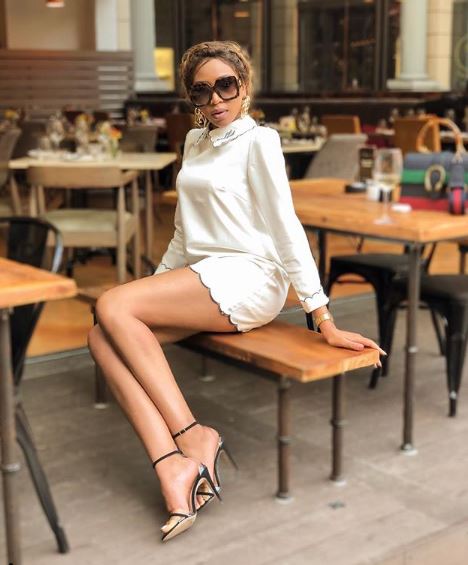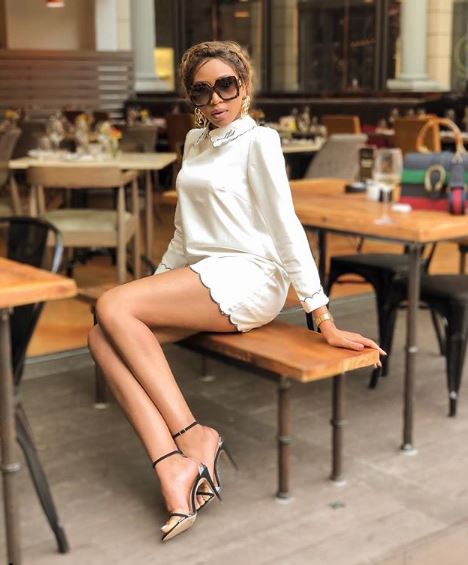 Model Blue Mbombo is one of the few blessed with long legs and beauty but a month doesn't go by without a statement concerning her legs. Few times, she sounds displeased but many a times she gushed over the legs.
Her most recent photo which was gotten from an event she attended was shared on Instagram,  captioned as "Nothing but class and legs was served last night".
However, days back, she shared a snap of herself in a short flare gown but she said the gown isn't short as her long legs made the gown short.
Everyone tends to naturally flaunt their beauty as the award winning model flaunts hers in most snaps.