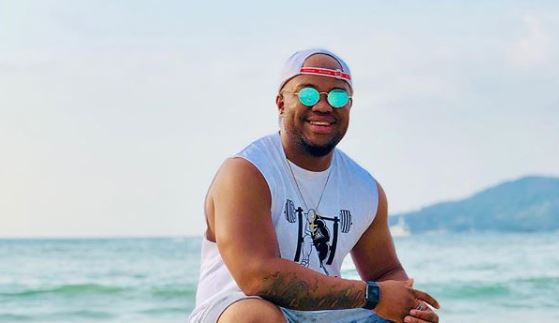 Starting the year with a vacay is no bad idea to DJ Sabby as he was in Thailand dripping in steamy fun alongside, girlfriend.
The DJ spent days in Thailand and was graced visiting amazing places, like the beach and other fun sites.
Sabby saw the statue of Buddha in real life which triggered in him some deep thoughts.
"At some point in my carrer, I hosted a TV show called #Bonisanani on @mzansi_fosho and it still airs to this day. I learnt a lot about different religions and cultures in #SouthAfrica & the world. To see the statue of #buddah in real life evoked all that knowledge I learnt on the show." He captioned post of the statue.
DJ Sabby took snaps with a tiger and even shared a video of himself rubbing the tiger's body. However, he tagged that act, "facing my fears."
Sabby had so much fun with girlfriend and captioned their photo as;
"#TheRentsVacay in Thailand ?? 2019."
However, he is back home in SA.
The DJ had much swell time in Thailand but words can't capture all of the fun experienced. Here are some photos from the vacay.