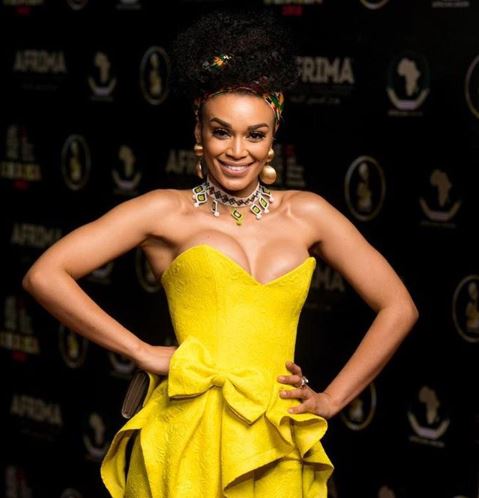 Pearl Thusi's love for the colour, yellow is beyond explanation as she looks exquisite in it.
The star has being announced as the Roast Master for the #RoastOfAKA and she's all ready for it. Though, the rapper referred to her as family, and we wondering if she's gonna spare him or roast him.
However, the thespian who's at the Soho farmhouse with other international celebs is dressed in Denim dress, a purple footwear and a yellow fur coat. Actually she looks super sunny in the coat.
Talking about yellow, she said,
"Living my life like it's Golden…Zulu and yellow… grew up in the ghetto…"