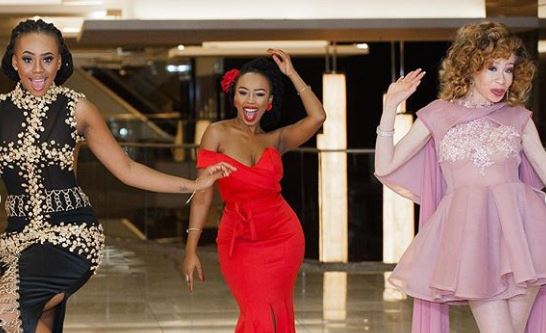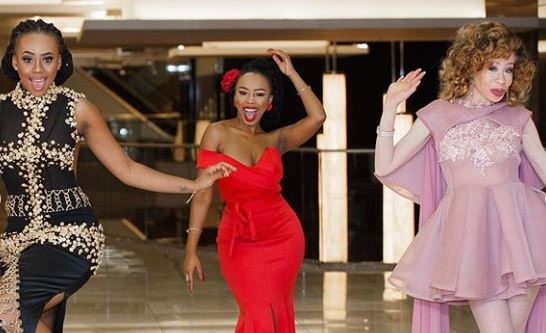 Bontle Modiselle has got 2 sisters whom she's proud of and she's gushed about them in a lengthy note shared on Instagram.
The dancer stated that her sisters, named; Bana ba Grace Modiselle and Bana ba Percy Modiselle are peeps everyone should desire to have as sisters as they've helped her grow to be a good version of herself.
Bontle is proud they've all attained success in life. In this lengthy note below, she poured out her heart.

"Bana ba Grace Modiselle. Bana ba Percy Modiselle. I instantly want to cry when I think of how far we've come. My God…you're both so perfect! So God-like. I'd be unsolvable levels of weak & exceptionally wack, if I never had you two raise me. Check me. The sisters I wish every little girl, young lady and growing woman had! You guys taught me how to love. Even myself. Not the idea of Bontle, but loving myself as I am. The odd stuff too. Being Flawed. Overly Emotional in moments. Imperfect. Being odd/strange at times. Through the decisions I had made that challenged you too, you stood by me. You loved me harder when I hated myself. My sanctuary. My stillness. My prayers. My prayer warriors. My counselors. My soundboards. My truth. My sanity. My comedic relief in every moment. You're both so stupid, I love it! You're loving, so selflessly too. You deserve everything beautiful in this world, and I hope I can give you some of that as we grow. You make me so happy guys. So so Happy! I also know that It gets tough. IT IS TOUGH! The fights we each put up are unthinkable, but look at us, raising each other to become the women we promised to be, inspiring beyond our comprehension….impacting countless, immeasurable lives, including our own, in our own respective ways. I'm gonna go back to mine now, but know…. I miss you everyday, I love you even harder! Thank you, for EVERYTHING, my ANGELS!" Bontle captioned her post.