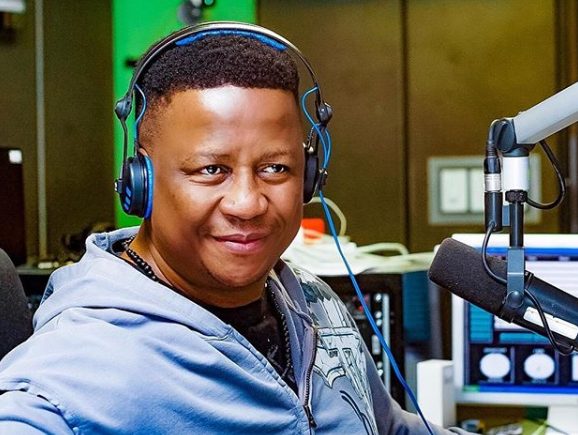 DJ Fresh trends on social media as it was revealed that he has been suspended from Metro FM over the use of foul language.
Fans came out in mass on Twitter to fight back for the DJ with the hashtag Bring Back Back DJ Fresh.
The star is said to be suspended from the radio station due to the use of foul language on air.
According to Sunday World the DJ was taken off air after he allegedly used an adaption of the isiZulu swear word "msunery" in response to a listener on air. In a separate incident DJ Fresh allegedly told another listener to "stop tweeting from his ar**".
The report stated that a listener laid a complaint against DJ Fresh with the Broadcasting Complaints Commission of South Africa (BCCSA) and urged the SABC to discipline the star.
SABC spokesperson Vuyo Mthembu told the paper the star had been "unscheduled until further notice" but declined to divulge further details. DJ Fresh also confirmed that "there was some investigation underway" to the publication, explaining that his lawyer was dealing with the matter.
Regards this, outraged fans poured their hearts on Twitter and some dragged Somizi into the issue, saying, Som wouldn't have being suspended for the same offense.
In his defense DJ Fresh said that Somizi uses similar language and gets away with it adding that is it because he is gay that we accept Somizi's profanities but not his? 😬 pic.twitter.com/ghAjRCkfs7

— #ZonkeEvergreen Carnival City 15.06.19 (@Moosa_Kaula) June 18, 2019
#BringBackDJFresh
I guess metro fm don't have enough respect for their listeners to even explain why DJ fresh is not on radio. By they busy bragging they are the coolest radio station for the 7th time in a row… The forgot who voted for them… 💯💯

— T-BOSE…🌠🌠🌠 (@Thabisokale3) June 18, 2019
The only reason I tune into MetroFM every morning is because of DJ Fresh. I don't know if I could listen to radio again. By the way, before he joined Metro, I never listened to radio. #BringBackDJFresh

— KⓂ️ (@GuyfromKasi) June 18, 2019
I didn't even realise Dj Fresh is suspended or whatever they call it. I thought he's on leave. Come on SABC sort out your differences with the Big Dawg and bring him back. With all due respect please don't ruin my mornings. #BringBackDJFresh #FreshBreakfast

— Sqiniseko (@SQ_Myeza_) June 18, 2019
We will complain till you bring Dj Fresh back#BringBackDJFresh pic.twitter.com/wT4a5auyQx

— Siyabonga (@Siyabon63312648) June 18, 2019
Starting my day without DJ Fresh is not on. Kanti why vele MetroFM is punishing us #BringBackDJFresh pic.twitter.com/f5Df6UPe5P

— Olivia Pope (@IAmSoccerMom_2) June 18, 2019