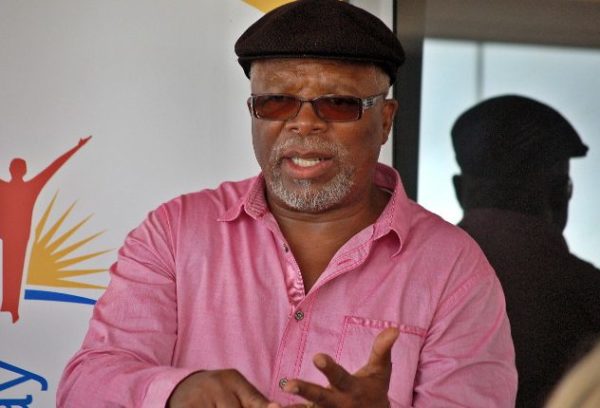 SA actor and director John Kani receives accolades world wide for his work and relevance in Hollywood films. He would also voice Rafiki in the film, The Lion King, which premieres next week in cinemas.
However, all the cast in the film had a group snap and it's gone viral but Mzansi got shocked not seeing John in the photo.
The photo was shared by the film's official twitter page on Monday, and it featured the likes of Donald Glover, Seth Rogen, John Oliver and Beyoncé.
The cast of #TheLionKing. The king arrives in theatres next Friday, July 19. pic.twitter.com/LWF8ovbSmT

— The Lion King (@disneylionking) July 8, 2019
South Africans questioned Disney on social media, but response is yet to be dished out over the issue.
Angry fans also took to social media expressing their hurts and disappointment.
Check out tweets here:
Where is John Kani?🤔 pic.twitter.com/4nUZOKVAv5

— profesa (@profesacpp) July 8, 2019
Where's John Kani? You guys think this is a joke. The disrespect to an icon.

— Starr Secrete (@starr_secrete) July 8, 2019
Where is John Kani pic.twitter.com/ZRjifGb3XC

— ZolaNothanga (@NeneNLeakes) July 8, 2019
I'm really touched that John Kani isnt in this picture https://t.co/LeVmKA9mcn

— Another Stark (@ESivuyile) July 8, 2019
It's not just the photo. Dr John Kani introduced isiXhosa to the B.Panther and wasn't credited even behind the scenes now the Lion King? Lebo M is not even highly credited as the producer and music coordinator but they're quick to mention Pharrell. It's deeper than that guys.😔😔 pic.twitter.com/b9r5IGiL4Z

— Y A N D I 🖤👑 (@PreciousMalesa) July 9, 2019