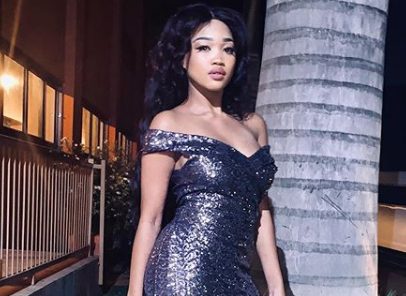 Singer Nicole Nyaba officially announced on social media that she's quit hosting gigs.
The star kicked off hosting duties in 2016 but due to a new path she's focused on she quits hosting gigs.
Nicole apologized for sending out an official statement late as she's made the decision since March, 2019, but revealed she's moving to another venture.
"…I've decided to be an artist and separate myself from hosting gigs because I believe in giving my all to whatever path I choose," Nicole partly revealed.
Read full statement below: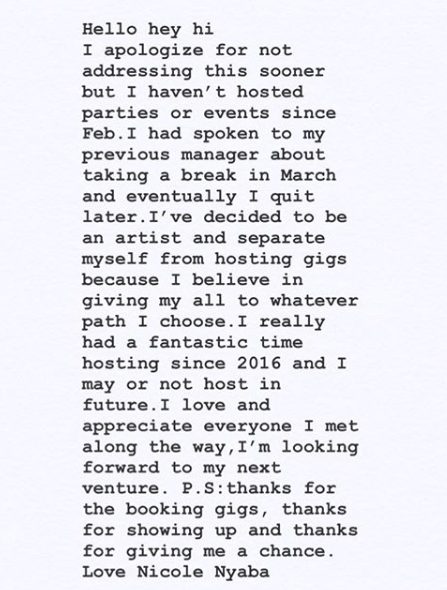 Weeks back, Kwesta also revealed that he won't be performing anymore in clubs and many concluded that his marriage might be a trigger for calling quit club gigs.