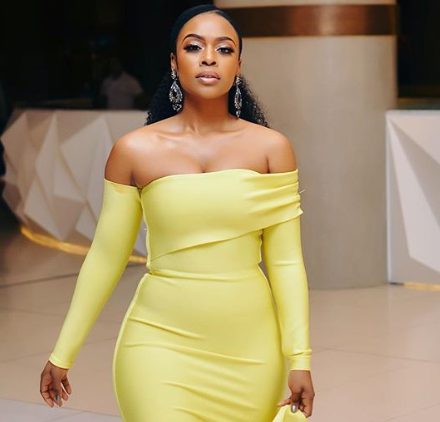 SA actress, Nomazamo Mbatha has got one of the best experiences this year, as she's announced been made an honorary member of the Golden Key Society.
Taking to Instagram, the star announced this new achievement in a lengthy note.
Golden Key is an internationally recognised, non-profit organization affiliated with over 400 universities throughout Australia, Canada, India, Malaysia, New Zealand, South Africa, The Bahamas and the United States. Golden Key South Africa started in 2000 and touched the lives of more than 70,000 South Africans.
However, Nomzamo is a member and she describes it as "a beautiful miracle."
Thanking the University of KwaZulu Natal and the Golden Keys International Society for the honour bagged she said : "You have made one of my bucket list dreams a reality. Not only am I a Graduate but I'm also a Golden Keys Member *two snaps* hey ??"
Nomzamo added: "When I arrived at university all I ever wanted was to make it into the Golden Keys Society (and Deans list) for excellent academic achievement, but as you know my life has been unconventional in the way that God has chosen to orchestrate it. Fast forward to 2019 and I am made an Honorary Member alongside other incredible pioneers and extraordinary South Africans. What a true blessing. Ngiyabonga."
Congrats Nomzamo!