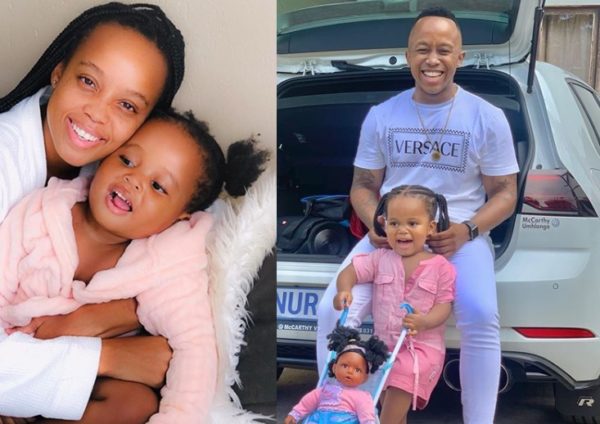 Ntando Duma and Junior De Rocka organized a mini birthday celebration for their daughter, Sbahle Mzizi's 3rd year birthday.
The parents scooped 2 different birthday themed snaps on social media.
"On this day 3 years ago you came into my life and you changed me forever ♥️ Happy Birthday yo my daughter @sbahlemzizi," Junior captioned snaps.
Ntando also captioned photos on Instagram with: "I wish I could have had all my friends and more kids to come experience and celebrate this milestone with us but ke sizothini? Sis COVID showed us flames😌 nonetheless we had fun with my special and close ones on my baby girl's special day as she turned three. Happy Birthday my Leadership @sbahlemzizi ♥️ I'm so so proud to be your mother and thank you for being the coolest little girl to raise!"