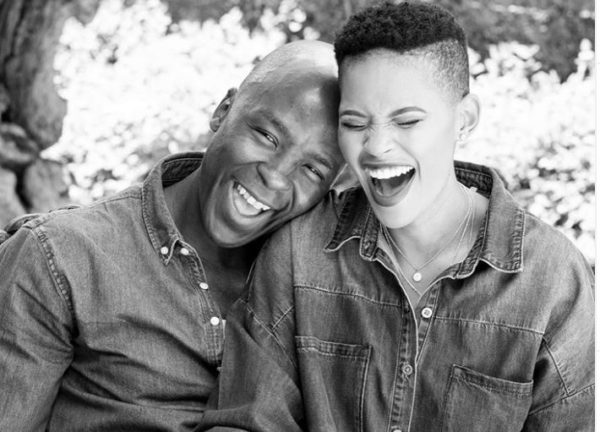 Actress, Gail Mabalane and husband, Kabelo are excited being alive to tell their tale of surviving COVID-19.
In a video shared on Instagram, Kabelo said he tested first and when his result came out positive, reality hit him. He had to stay quarantined in a room in the house with the children and wife, who took care of him.
Gail said after days of caring for her hubby, her grandfather died and she was triggered to go test, which came out positive too.
The actress said it was more of a mental fight for her to win over the virus; while Kabelo said recovering needs drugs, mental fight, and spirituality.
The couple shared their experiences in other to tell the world that COVID-19 is real, and also to give hope that surviving is possible.
Watch video below: