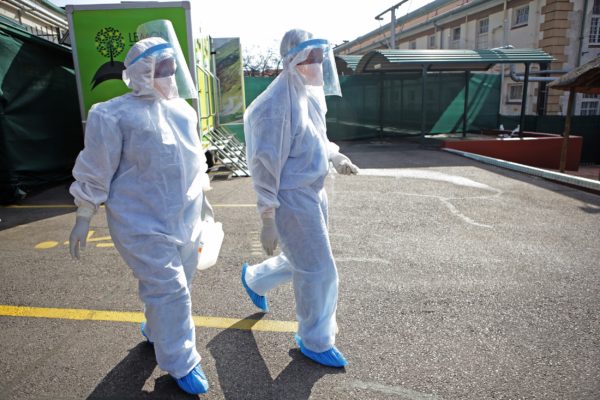 Dr George Mukhari Academic
Hospital
has commenced an investigation into the death of an anesthetist in the
hospital
.
The doctor died of Covid-19 at the end of July.
A team has been set up by Health Minister Zweli Mkhize to investigate the matter at the hospital in Ga-Rankuwa.
The chairperson of the investigating team, Dr Taole Mokoena, has not made any comments on what have been discovered so far but said a full report would be ready in two weeks' time.
Mokoena and the team will be investigating the circumstances that exposed the 50-year-old Dr Duduzile Fakudze to Covid-19 and subsequently dying.
They said the issue of personal protective equipment (PPE) and the way the virus is being managed in the hospital will be looked into.
Since her death, the hospital has ensured that every patient gets tested for Covid-19 before any operation is carried out.
As an anaesthetist, Fakudze would have spent most of her time in the theater and might have been exposed to the virus there.
Mokoena said they would also investigate if any of the medical practitioners death is related to Covid-19 and how many health workers tested positive for the virus and how they got infected.