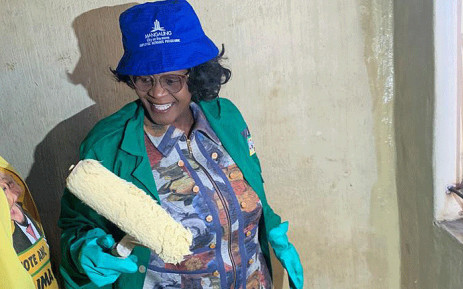 Members of the African National Congress (ANC) have gathered gathered outside the Bloemfontein Magistrates Court this morning in support of the expelled Mangaung mayor, Olly Mlamleli.
Mlamleli is one of the seven suspects expected to appear in court for the R255 million Free State asbestos contract.
The police were also deployed to the court to control the situation.
The Free State ANC and society as a whole has always being divided by the strings of corruption.
The asbestos contract case, the R1.4 billion housing project and the Vrede dairy farm, ordinary citizens have been handled illegally.
ANC member Malefu Mofokeng said that it was so obvious that the ANC is corrupted.
"To support comrade Olly Mlamleli as the ANC leader. We believe that she is not a criminal and that her case is politically motivated."
"There are so many top leaders of ANC alleged to be involved with corruption but the judiciary has never touched them up to date."
The seven suspects are to appear in court at 10am.