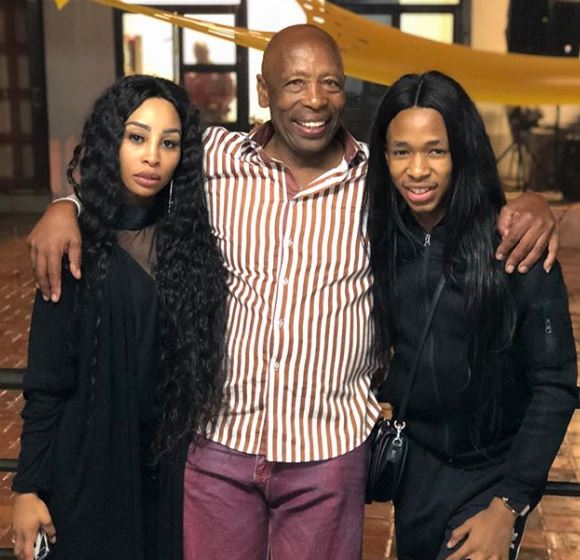 A lot of people have lost their loved ones this year and no matter what, they still have that feeling that something is missing within them.
This year has definitely been a lot for many people.
Celebrity or not, death news is always a big blow to the bereaved.
The pandemic really made things worst as some of the celebrities whose parents were sick could not go for check up as anyone who is sick at that moment is tagged to have Covid-19.
Many of them lacked proper medical care while others died because it was time for them to leave the world.
Well, we would take a look at few of the South African celebrities who have lost their parents one way or the other this year 2020.
Khanyi and brother, Lasizwe recently lost their father, who they said they always aspired to be like.
The stars also posted about his memorial which will be held in late September.
View this post on Instagram
Zoleka's mom, Zindzi died on July 13 at a Johannesburg hospital.
Although, the cause of death has not be revealed eve with the fact that her family confirmed she tested positive for Covid-19.
Zoleka revealed that she's been dealing with a lot since Zindzi's death and that some days have left her feeling paralysed.
Somizi confirms the death of his mother, Mary Twala, on Saturday, 4th of July, 2020.
The media personality is grateful his mom lived a fulfilled life, and blessed mzansi screens with amazing content.
The radio personality lost her father back in July.
She posted a poem to capture her grief and help others who also may be in their grieving process.
Lerato Zah Moloi
Lerato Moloi paid tribute to her mama on Instagram, saying she remembered her "in a happy way".
Sam Lehoko posted a throwback photo to bid farewell to her daddy, who passed on in January this year.