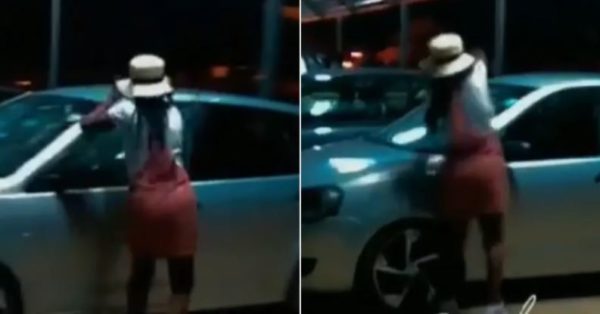 Young Lady is caught destroying one of her boyfriend's properties over infidelity.
News on men's infidelity has been on the rise, and here's another drama from a young lady, whose video has gone viral.
In the viral video, the girlfriend is seen smashing her boyfriend's car windscreen for cheating on her with another lady.
It is believed that her act is satisfactory as she's trying to pay back.
However, some social media users condemned her act.
Comments be like:
"Instead of you selling the car without his notice nu you're breaking the screen aaah."
"Ladies should stop all this destroying things.if ur man cheats then cheat back if he files for breakup then break up with him immediately"
Watch video here:
View this post on Instagram