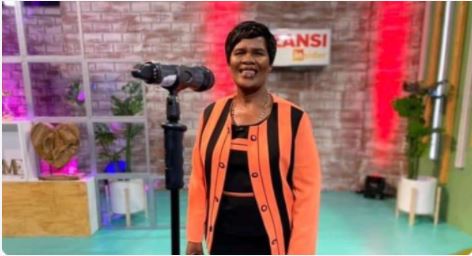 Gee Six Five's death has brought sadness to the faces of many as they felt she shouldn't have died yet.
Her death was confirmed by her family who released a statement to give details of what the cause of the death was.
According to the family, they revealed that Gee was diagnosed with Covid-19 on Monday and had to be isolated.
But unfortunately, the news came out this morning that she has passed away.
The statement further detailed Selepe's life and achievements.
The 65-year-old was a retired teacher and previously worked as a school principal. Her career did not end there, she also headed up Northdale TVET college in Pietermaritzburg.
Selepe was described as a "sharp dresser, hard worker and lover of life". 
She leaves behind three children, a number of grandchildren, her sister, nieces and nephews.
My beloved aunt, MumNcane who many of you know as #GeeSixFive is no more. She displayed leadership throughout her life, was the epitome of fearlessness & inspired many with her single #ObaniLababantu.
Mthiya, Shandu kaNdaba, Sontshikazi. #RIPGeeSixFive pic.twitter.com/NAOHlWlsIp

— Sbu Mpungose (@SbuMpungose) December 9, 2020