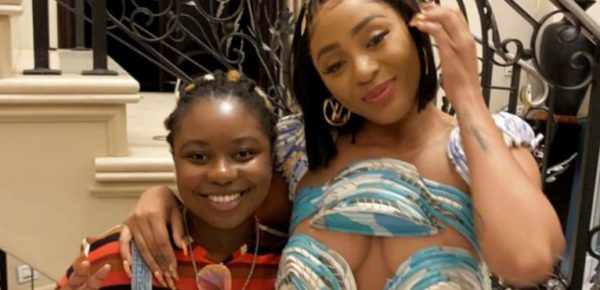 Indigo Stella has revealed her new collaboration with Nadia Nakai.
The star is making big moves this 2021 and her fans are proud of her.
Taking to Twitter, Indigo confirmed she's making new music with one pf the baddest rappers in the game.
Both rappers shared a photo together on social media to let the fans know that serving time is very near.
"What do you think the song is called?" she wrote.
Aside that, Stella has been hitting the freestyles hard as per usual and has recently dropped her latest one titled 'ESKETIIIT' freestyle.
See tweets below:
You ready? 🌟🤾🏾‍♀️🔥🚀 BADDEST HYENA 🐲🥶 x BRAGGA🤩🥶 What do you think the song is called? 🤔👇🏾 pic.twitter.com/7HXr71JiZT

— INDIGO STELLA 💙💜 (@IndigoStella_SA) February 8, 2021
IM @ IT AGAIN! 💙💜ESKETIIIIT FREESTYLE OUT NOW!! 🔥🔥🔥🥵🚀🤾🏾‍♀️🤩🐲🌟 https://t.co/yhe9Bzb5ui pic.twitter.com/wGZPPVmsr1

— INDIGO STELLA 💙💜 (@IndigoStella_SA) February 8, 2021