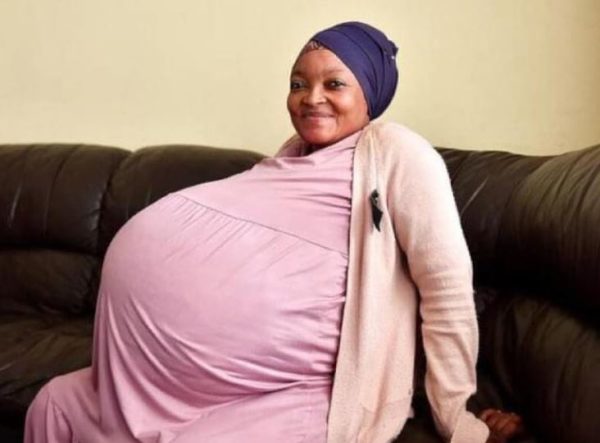 South Africans re-trend the story about 10 babies, but this time around, they mock themselves for believing that the woman did broke the record by birthing 10 babies.
Following weeks of questioning and investigation, it appears that there was no 10 babies.
Pretoria News editor Piet Rampedi who broke the news few weeks ago apologised for doing a poor job on the story.
In a lengthy note, he revealed that he didn't get any proof that the woman gave birth to 10 babies, as he just published a feel-good story.
"I am writing to you full of sadness and regret about how the decuplets story, which I authored on June 8 2021 was handled, and the obvious affect it had on the company's reputation," he starts his email to Salie.
"Let me start by stating from the onset that I stand by the fact that Gosiame Sithole was pregnant, and that she did give birth. I don't doubt it and never have.
"Be that as it may, I am sorry for the reputational damage the aftermath of the story has caused for the group, the company and my colleagues in general. I am fully aware that the story, and the general response, put all my colleagues in an awkward position, and under immense public pressure," he added.
"I am extremely sorry. It was unfortunate. And I would like to apologise to you, my colleagues and the group," he wrote.
"From the beginning, I saw it as a feel-good story for SA. I treated it as a piece that would celebrate a woman who gave birth to eight babies at the same time, breaking all sorts of records, and putting the country on the map.
"I trusted the sources, because I got to know them over a period of several months. They had no reason to lie to me about the pregnancy. For me, it was a story of celebration.
"Hence I never demanded documentary proof of the pregnancy, such as scanners and clinic cards, for instance, as I would normally do with an investigative story. There was nothing to investigate, I thought," he said.
Well, South Africans feel fooled and have taken to social media to mock themselves.
Dr Melusi Dhlamini said that wasn't a pregancy stomach. Instead of believing the guy who works in the field of obstetrics, we believed Piet Rampedi.

This is the problem with us as a society. We trust politicians and journalists more than we do professionals #Decuplets pic.twitter.com/0PvdZGZ1GO

— Trevor (@Trevy7) June 23, 2021
So what was the point of lying to us? #Decuplets pic.twitter.com/VfmCWQddd6

— MCJ0811 (@charljacobs) June 23, 2021
#Decuplets yazi I even prayed for those babies…☺😢😢😢😢
Wetsi la re hurda thleng….aih all is well.. pic.twitter.com/G6cxZzuEEm

— HILDA NDO MOSOTHO (@NdoMosotho) June 23, 2021
The pain i am feeling, i wanted the story to be true and i ended up taking it personal. #Decuplets pic.twitter.com/TbrfQURp10

— Let's talk maximum-wage (@davidsiphiwe) June 23, 2021
Shout out to all those people who doubted that #pietrampedi #Decuplets story from the start,you guys are critical thinkers. People who questions what they are told will save this world from a lot of trouble. pic.twitter.com/GJUZCjUBkL

— Masego Sefolosha (@MasegoBT) June 23, 2021