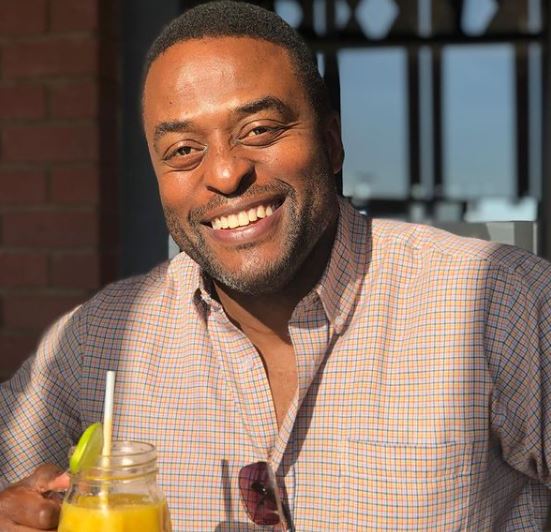 Mutodi Nesheshe was confirmed dead on Thursday evening and lots of South Africans are left heartbroken by his untimely passing.
He's popular for his role as Ndalamo on SABC 2's soapie Movhango.
Mutodi's family dropped a statement as regards his passing.
"With great sadness, we announce the passing of Mutodi Neshehe on July 1, 2021. He was our brother, uncle, father, mentor, role model and actor. He will be sorely missed by his family and close friends," reads the statement.
The actor leaves behind two beautiful young girls.
Mutobi trends on social media as people pay tribute and send condolences to his family.
"
Rest easy Mutodi… He leaves two beautiful daughters behind. #RIPMutodiNeshehe pic.twitter.com/9nmoIM1g3O

— The Notorious Cellular® (@Cellular_Jnr) July 1, 2021
RIP @Mutodi. You, @rapulanas and @Connie_Ferguson
gave us some crazy scenes 🤭.
Thank you for sharing your talent with us. 🕯️🙏🏿.#RIPMutodiNeshehe #Generations pic.twitter.com/0iHf0cuaSW

— Japhta Sesotlo (@japhtasesotlo) July 1, 2021
2021 ke movie straight 💔😢 so many people passing away #RIPMutodiNeshehe pic.twitter.com/tSPuMyGvL3

— Penelope 💚🤍❤️ (@Penelope_Makala) July 1, 2021
MUTODI NESHEHE ❤️🕊️

Legendary actor Mutodi Neshehe passed away, having played in various local & international series and films, his role of Ndalamo Mukwevho on #Muvhango and Zola Hadebe on #GenerationsTheLegacy would be engraved in the viewers hearts forever #RIPMutodiNeshehe pic.twitter.com/xLEWQ1L4ek

— 11 BUTTONS MEDIA (@11Buttons_Media) July 1, 2021
This is heartbreaking 😞
Covid has robbed kids of their father.

Condolences to his family and friends. #RIPMutodiNeshehe pic.twitter.com/lR9xXWdui1

— 𝐏𝐞𝐚𝐫𝐥 𝐌𝐨𝐝𝐢𝐚𝐝𝐢𝐞 (@PearlModiadie) July 2, 2021
Yuuuu 💔💔💔#RIPMutodiNeshehe I am speechless pic.twitter.com/bS5rgl4HCB

— Zwovulea Nenungwi (@ZwoNenungwi) July 1, 2021