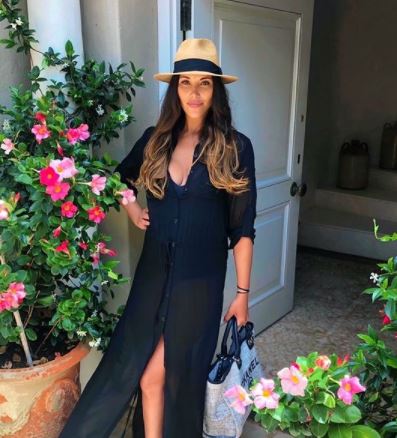 Model Lee-Ann Liebenberg has taken to her Instagram live to tender a public apology to Emily Kark who she accused of cheating with her husband Nicky van der Walt last week.
Following the incident, the star stated that she will be getting a divorce from Nicky after 10 years of marriage.
The former model named Emily Kark in the post, saying "you can have him".
Taking to her Instagram stories, Lee-Ann retracted her statement:
"I retract and apologise to Emily Kark for the allegations I made about her on 2 July 2021 on my Instagram page." 
While Nicky did not respond to the cheating allegations, he said the couple were not divorcing and his wife was going through post-partum depression.
"I love her and my children dearly with all my heart. We are not getting a divorce. Lee is suffering from deep PPD (post-partum depression) and all I can do is be there for her for the best of my family whom I love and respect with my whole being," he wrote in his Instagram stories.
Emily copied the apology and thanked her legal team for taking "quick action".
"The apology is a result of legal action taken by me because of the completely baseless and untrue defamatory allegations levelled against me," Emily wrote.