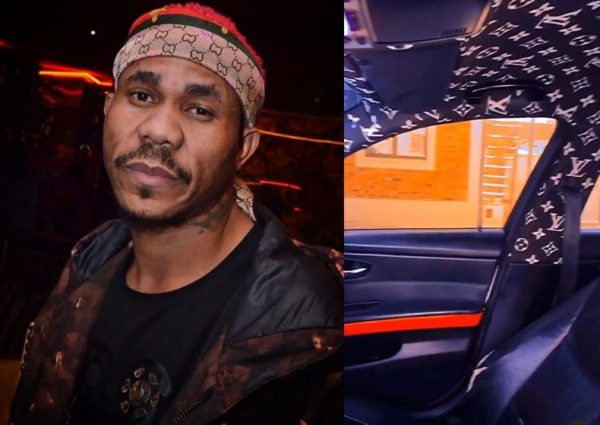 Tshepo Modise whose stage name is Cruz Afrika claims to be the first African artist to have a Louis Vuitton car roofing.
The musician said he just got himself a new whip and he decide to give it Midas touch.
"Check out my new whip with @louisvuitton @bmwsouthafrica ,BMW we can do the most , Am the 1st artist in Africa to have the LV roofing," he captioned video.
View this post on Instagram
Here's a few to know about Cruz.
"He broke into the industry as a choreographer for recognized artists such as Robbie Malinga, Jub Jub and Bongo Muffin to name a few. Apart from persuing his passion, which is music, he also runs a media and entertainment company, 011 Media and Projects, that aims to identify and groom up and coming musicians. In addition he has a marketing company and sells new clothes and source alcoholic beverages to some licensed eateries around Jozi to pay the bills. This right here is a busy man."
Cruz reportedly hails from Taung in the North West