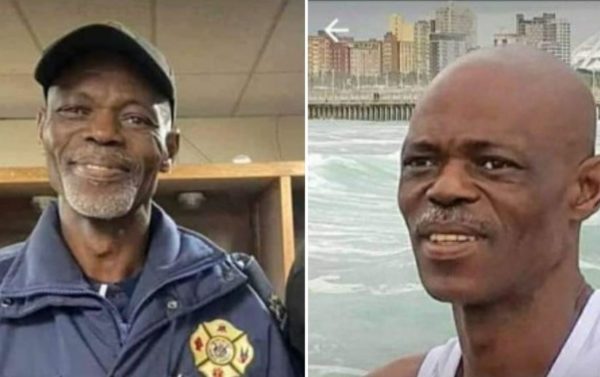 South Africans have taken to social media to pay tribute to Bra Sanza, who was identified to be the 6th person who died in car accident that claimed lives of other Amapiano stars, Mprura and Killer Kau.
Sanza was reportedly driving in his own car when the accident occurred.
Friends, colleagues and family took to the accident scene to pay tribute to him, just like it was done with the other five.
Mpura, Killer Kau, Khanya Hadebe, Thando tot and TD Sage were identified to be the musicians who died in the accident.
"May we also pay tribute to Bra Sanza who also lost his life on that fatal accident that claimed the lives of Mpura, Thando², Killer Kau and Khanya! He is a resident of Lemenong, Phokeng in Rustenburg. May his soul rest eternally," a tweep said.
May your soul Rest In Peace Bra Sanza. https://t.co/dDHTOjWvxs

— FitMorati (@moratib) August 13, 2021
Your life should also be celebrated 😔❤🕊
Rest in peace Papa Sanza #brasanza#MohumiWaPhokeng pic.twitter.com/pSpsS7r6If

— ángel de dios (@buhlebenkosi_mm) August 13, 2021
Bra Sanza Colleagues wow they went to the accident scene and no floral tribute for their fellow colleague they made one for him I'm very impressed about what they did 🙏🏾🙏🏾🙏🏾God Bless #RipBraSanza 🕊 pic.twitter.com/uvqXcty0Gn

— Uyanda Purple Mchunu (@Mizzpurple01) August 14, 2021