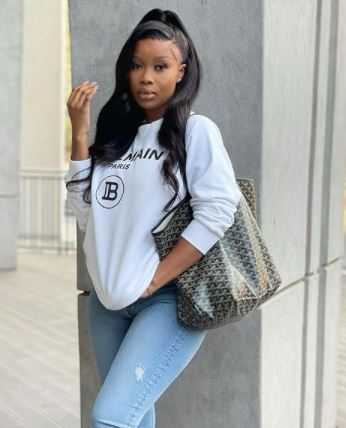 Andile Mpisane's babymama, Sithelo Shozi took to her Instagram to drop a bomb news and no one saw it coming.
The star stated that she is officially a married woman.
Doing an Instagram Live catch-up chat with fans, Sithelo made it known that she goes by Mrs Mpisane now and people were shook.
Sithelo is proud to have married her baby daddy and made it clear that she is accounted for and loving it
Taking to social media to do a live with fans, Sithelo made it known that peeps can now call her Mrs Mpisane.
This is not something fans were expecting, especially just after baby Coco recently arrived.
When referred to as Sithelo Mpisane, Sithelo screamed in excitement, telling the fan that they are on the money.
"You got that right, I mean hello! Yes, I am married, y'all better leave me alone," laughed Sithelo