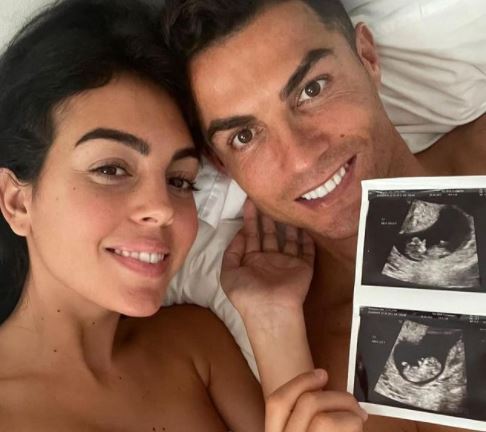 Congratulations are in order as Cristiano Ronaldo and his girlfriend, Georgina Rodriguez are expecting twins.
The star made the news known through his Instagram as he shared a picture of them together.
However, this is the 5th and 6th babies for Cristiano and the 2nd and 3rd for Georgina.
It will be Cristiano's second set of twins.
He welcomed a twin daughter and son via surrogacy some years back.
Cristiano captioned: "Delighted to announce we are expecting twins👶🏻👶🏻. Our hearts are full of love – we can't wait to meet you ❤️🏠#blessed"
See post below:
View this post on Instagram