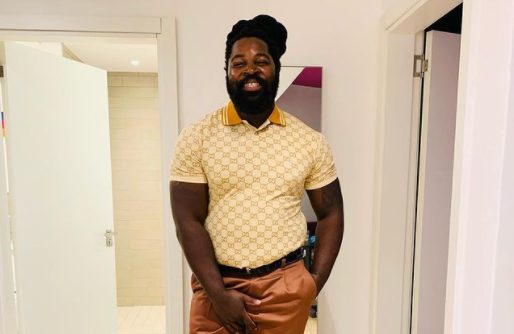 Big Zulu got fans glued to their screen as they droll over the size of his eggplant.
The singer has been consistent with making headlines recently, but this time around, his eggplant has caused an uproar, with people claiming that they now know the explanation behind his stage name.
Actor Wiseman Mncube shared a photo the singer and another friend in front of his car, and hyped them as his brothers.
Rather than appreciate the brotherhood and go, some followers decide to sleep on the snap because of Big Zulu.
Though clothed, some persons zoomed into the photo as the down-side of the singer looked bulgy.
Praises of the singer's eggplant size flood social media.
Reactions be like:
"Now I see why Bonang Is busy with Big Zulu."
"Gift of the givers big Zulu , gifted man."
"Big Zulu can I feel free to zoom the picture? Coz wooow. It's like you're blessed my brother."
"Big Zulu, I knew you can't be tall for nothing,yabusisa."
"NOW I SEE WHY HE CALLS HIMSELF BIG ZULU."