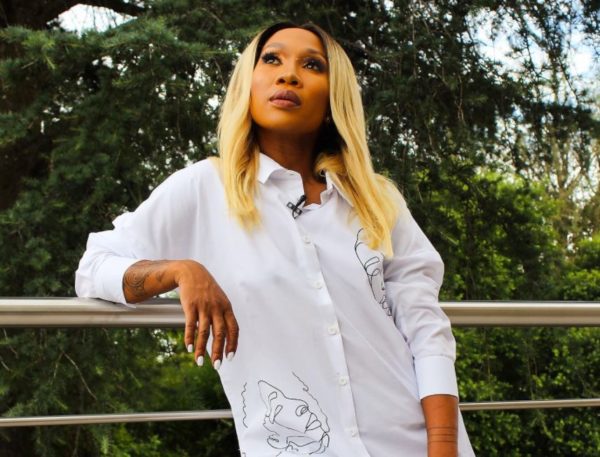 Dineo Ranaka has opened up on the real reason she divorced her baby-daddy.
The star made this known during her interview on Podcast And Chill.
A lot of aspects of her personal life were discussed including her relationship with her ex-husband which she revealed that she left him because he was abusive.
"The third baby daddy chose me and then I eventually chose him after I didn't want to choose him and then we became such good friends. We enjoyed each other's company, and we became good friends," shared Dineo.
"If that guy didn't hit me in my marriage, then we would still be on good terms. I had my three-month-old baby in my arms the last time he hit me and I was like no, this is not how it's going to go down. Not me who doesn't submit to bull….
"He was like I always say that in interviews because I'm trying to prove to people and I was like no, I actually don't say those things in interviews because I'm trying to prove to people that I'm a unique type of woman. Really, I don't submit to bull, and hitting me is bull and I'm not going to submit and we got divorced. I'm not even lying about it.
Dineo further revealed that he was narcissistic and abusive.
"They try and threaten you to silence you. If anyone is in an abusive relationship don't take those threats to heart. Speak about your pain, speak about your experience, talk about it, and make the abuser smaller and smaller and smaller in the capacity of how they think they are a big monster. Abusive people tend to threaten you and they have a tendency to want you to shut up about your story," she warns about abusive men.
"I'm going to talk about my story and I'm going to talk about how I was beaten up in my marriage and I'm proud that I didn't waste years of my life serving a man who's not worthy of my service because when I serve, I serve my boy and he knows it."
Watch video below: