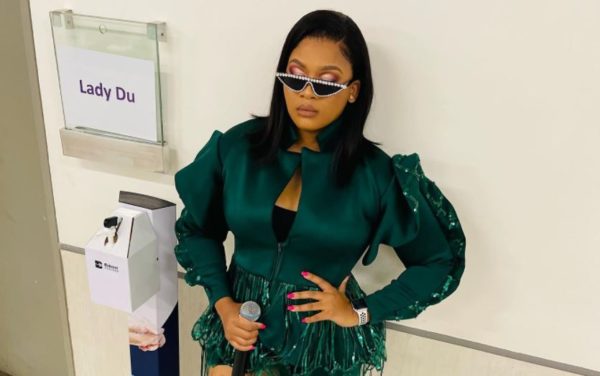 Lady Du has taken to his social media to pen down an appreciation message to Riky Rick.
Riky Rick's legacy was honored yesterday at his Cotton Fest festival which has a lot of artists and South Africans excited despite mourning the death of the initiator.
Lady Du was in attendance and decided to write to him.
She said she wants to personally thank him as she felt his energy last night.
She said she was nervous thinking she doesn't want to disappoint him but she knew his spirit would come "alive" last night.
Lady Du concluded by thanking the team for giving her such a great opportunity to perform.
She said: "Hey bro I'm writing to personally thank you, I felt your energy last night, I felt your spirit touch me. I was nervous thinking I don't want to disappoint you but I knew your spirit would come ALIVE last night!!!!! To the COTTONFEST team I'd like to thank you for giving me an opportunity to perform. I even cried after my performance❤️ I love and appreciate every single person that was there y'all literally sang all my songs it was reAlly touching 😭😭😭😭"
See post below:
View this post on Instagram
View this post on Instagram