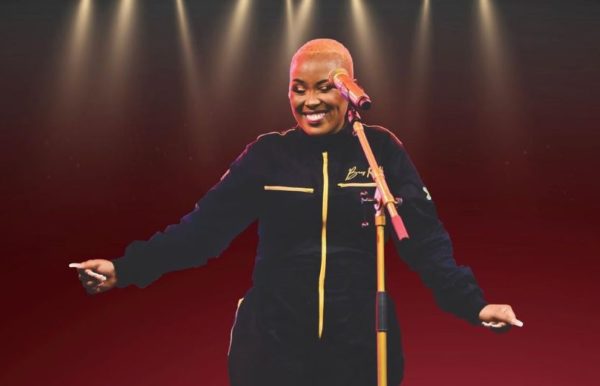 Bucy Radebe says she's been getting death threats from Rebecca Malope's fans after the alleged altercation that happened between the legend and her husband, Thapelo Thoboke who is also her manager.
Speaking at a media conference held at the Apollo Hotel in Randburg yesterday, Bucy gave her side of the story and slammed claims that she's being abused by her husband.
The singer spoke about the threats received and she apologised to Rebecca despite not witnessing the altercation as she was on stage.
"Someone sent me a message calling me Sathane. I'm being called the devil and it hurts me," she said." For all of the drama that happened, I'm sorry sis Ribs!"
"I drive a personalized car. I've been getting threats from people saying they will kill me. This is not right. I didn't do anything, I don't know why I'm being punished," she said.
WATCH: Bucy Radebe apologises to Dr Rebecca Malope about the incident at her concert and states that she is not being abused by her husband & manager Thapelo Thoboke

"He has never laid a hand on me"https://t.co/MN5h0O01wH pic.twitter.com/cN7zLU23N0

— Buzz Life News (@BuzzLifenews) May 13, 2022
The genesis of the saga was when Thapelo was accuses of telling Dr Rebecca Malope to f**k off at the event which held in Sun City on the 30th of April.
Rebecca was distraught by the incident that she revealed on Twitter that she's hurt.
The manager explained what happened that day a week ago and tender apology to Rebecca, though, he claimed that he didn't raise his voice nor abuse her at the backstage.