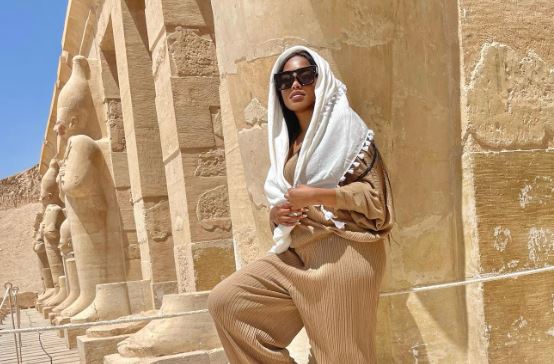 Lerato Kganyago takes vacation to Egypt and she's scooped some lovely snaps on social media.
Some days ago, the radio personality's husband, Thami Ndlala was said to be in huge debt, hence it was expected that LKG will be on a low.
However, it appears that the debt didn't affect her luxurious lifestyle as she hopped on a flight to tour Egypt.
She's visited amazing places including the famous Giza pyramid complex.
Meanwhile, her husband said the debt isn't his' as he was trying to help a brother, but turned out bad for him.
"I was helping a black brother. I don't live on that property, which is a three-bedroomed apartment. I leased that property for a friend, who could not do so because he was blacklisted," he said.
"I took the apartment through my company Thami Ndlala Holdings because I didn't have any problems and I had the capacity to do so. It is now coming to bite me because I was helping someone else."
View this post on Instagram
View this post on Instagram
View this post on Instagram