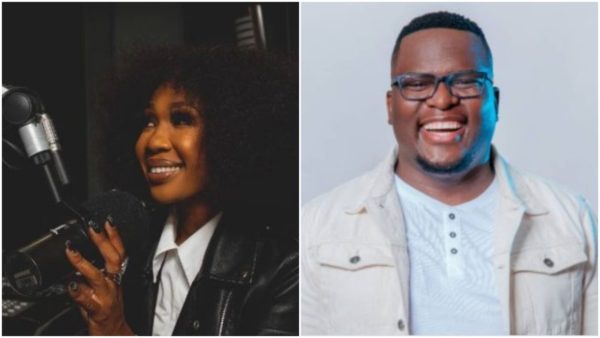 Kaya 959 has reacted to the continuous buzz on Dineo Ranaka and Sol Phenduka's relationship on the radio station.
Earlier this week, it was revealed that Dineo sent Sol on a petty errand upon resuming the station and she was further accused of bullying him by not allowing him to speak on shows as her co-host.
Videos that served as evidence were shared on Twitter and people further wrote to the radio station in defense of Sol.
According to Daily Sun, Kaya 959 managing director, Sibongile Mtyali slammed the claims by revealing that Dineo is the main host of the Breakfast show.
"The structure of 959 Breakfast is that Dineo Ranaka is the main anchor and Sol Phenduka the co-host and traffic reporter. We are aware that a female lead anchor on a breakfast show is unusual in the SA radio landscape but we have full confidence in both Dineo and Sol's talent and their ability to navigate the dynamic of the show," he said.