Pearl Thusi and Robert Marawa Reportedly Having Issues
by TSHISALIVE Jul 27, 2017
---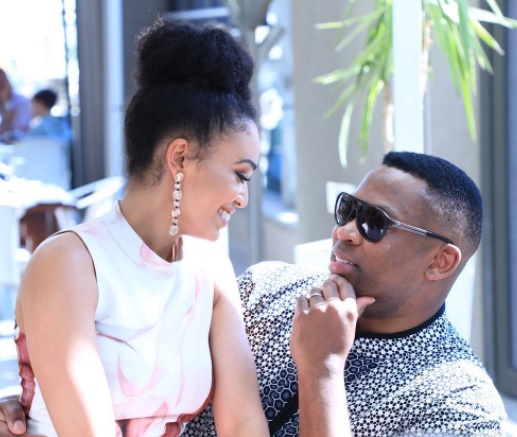 Pearl Thusi and her man Robert Marawa are said to be having issues although it is also says that the two are currently working on fixing things.
The insiders, linked to Pearl and Robert, say the "fighting" between the couple is nothing new and have described their relationship as "tumultuous."
"They love hard and they fight hard. They often have fights and both of them think it's the end of the road but they manage to find their way back to each other."
Just like any relationship has its highs and lows, the insiders have described Pearl and Robert's romance as "going through its difficulties." This last fight though, according to the sources, seemed like it could be the "final straw" as Robert was referring to himself as "single."
"Because they are always on and off it's hard to tell if a split is real. Just when you think it's the end and they are really calling it quits, they reunite."
One source told TshisaLIVE the pair have made up and are working on their relationship but another insider said that this could be a "truce" because the couple are set to start working together soon.
Attempts to get comment from Robert were unsuccessful and Pearl would not comment on the issue.
"We have no comment on this," said her manager Sarit Tomlinson.
Adding fuel to the fire is the fact that Pearl hasn't posted any snaps with bae for a long time, raising eyebrows about the state of the relationship.
Before we start with our ugly cry and believe love is dead, hopefully they'll shut down the talk and prove to us that they're good… or at least doing better. Cause ain't nothing like an Insta post to silence the rumours.
Categories: Celebrities