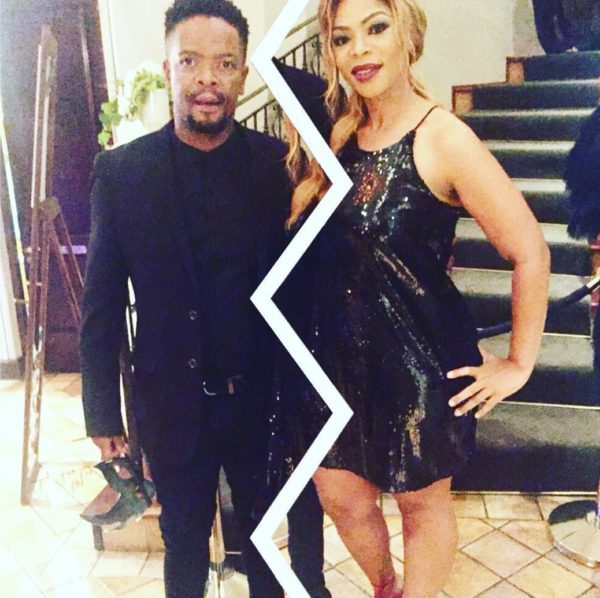 Last week Trevor and Lucille Gumbi announced they were splitting after being married for 11 years. Publicity stunt was the first thing that came to mind because they both posted the same picture with the same message and there was talk of a new project Trevor was working on. In fact, when TshisaLIVE called him he said a statement would be sent out "next week."
And now it's next week. And the media got a mail about a "Divorce Comedy Tour."
The pr spin on this avoided the obvious that the timing was great to make a few extra randelas, but instead mentioned that comedians draw on "real life experiences" (duh) and he'll be opening up about the "previously taboo" topic of divorce.
Sommer in conjunction with Comedy Central (yup, it's been in the works for a while obvs) Divorce Tour will have Trevor explaining his story of a recovering addict who filed for bankruptcy and then created life.
"I've always been honest with my material –  speaking my truth and about situations that have contributed to me being me. This is no different. I feel now is the right time for me to tell this story and I want to tell it on my own terms."
Listen, the timing of this is all sketchy but we'd go to the show. Trevor really does have a powerful story. And tickets are cheap. R185 – R200.
But. And this is a really big but. Like bigger than Nicki Minaj and Kim Kardashian together.
We really hope South Africans aren't being played. Cause if we kopa get a press release in January on "Trevor Gumbi's Reconciliation Tour" where he got to "draw on real life experiences" and speak about the "previously taboo" topic of getting married again we will be like…forever!