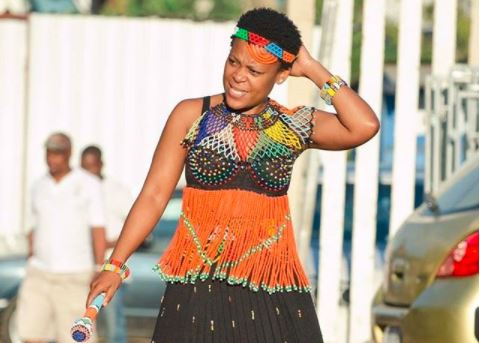 Zodwa Wabantu has come out guns blazing against Zimbabwean President Robert Mugabe's criticism of her 'pantyless' performances.
As reported by TshisaLIVE on Tuesday, Mugabe lashed out at Zodwa's lack of underwear in front of a crowd of 10,000 people in Bindura on Saturday.
Mugabe apologised for "disappointing" many men.
"You just come without covering your decency. What do you want? Men to see you? We don't want such," he said.
Zodwa said Mugabe's comments did not make a difference to her life.
Despite being banned by government from performing at the Harare International Carnival last weekend, Zodwa said if she was booked for a gig, she would still go to the country.
"If I get an invite to perform in Zim and there's money involved, I will gladly go. But I will perform without a panty. I won't wear a panty for Mugabe. Where does he fit in if I don't wear a panty?," she told TshisaLIVE.
Zodwa said she was grateful for the support she received from high-profile personalities and fans after she was banned.
The entertainer and Zim officials have been embroiled in a tug of war for the past few weeks, after she was billed to perform at The Harare International Carnival.
Officials initially said she would not be allowed to perform without underwear, then u-turned and issued a public apology. However, that was short lived. Just days later she was banned from the event after a local actress complained about the festival using talent from outside of that country.