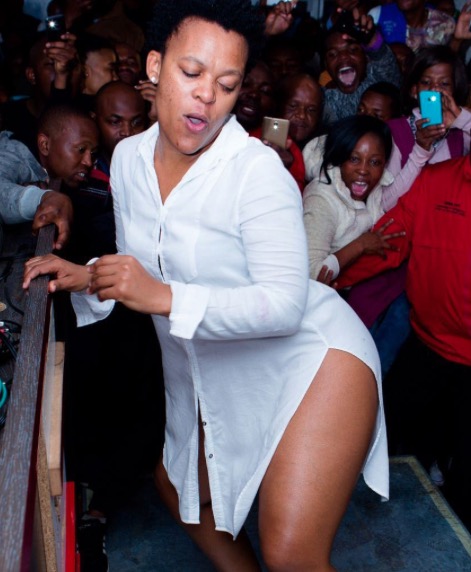 Every new year we as humans set new goals and priorities and as such, Zodwa Wabantu has put set her own goals for this 2018. The controversial star has put quitting alcohol at the top of her new year resolution.
Read below excerpts from her interview with Tshisa Live.
2018 New Year's resolution?
I don't have resolutions, but I want to stop drinking. I don't want to put myself under pressure though, otherwise I won't stop.
On 2017 and plans for this year
God is great. I wouldn't say I planned to meet DJ Tira or being Zodwa Wabantu  – the celebrity. But I have. And I'm travelling the world. Glory be to God.
Future goals or nah?
I want to save money after building my house. And then hopefully I will open a business that will sustain me.
She also advocated for #NoWomenAbuse this year
#NoWomenAbuse. Women should realise the power they have. We just need men to have sex, but apart from that, women are independent and can do most things themselves.