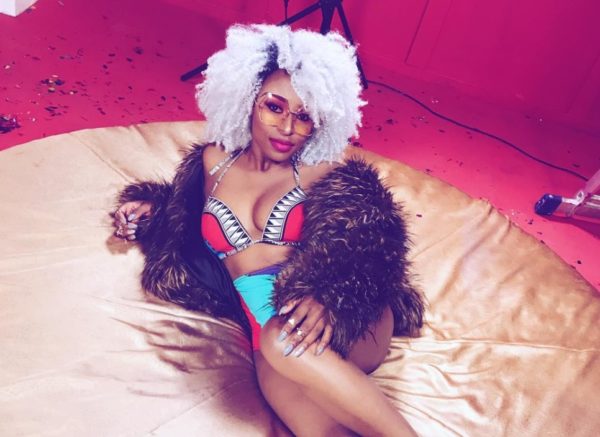 Balancing a massive music career with several business ventures, a TV reality show, moving into a new house and being a mom left DJ Zinhle feeling overwhelmed and on the verge of "breaking down".
The star has been busier than Park Station on a Friday afternoon and told Tumi Morake that it seemed like it was all getting too much.
"I make it work but I have been feeling a little overwhelmed lately. It is a bit too much. Especially with the house project, I thought I was going to die at one point."
She said that she had learnt to cope with all the endless demands by taking it one moment at a time and leaning on the support of others.
The Colours star just put the finishing touches to her new home and revealed that at one point had to call on her friend DJ Euphonik to help her make her dream home a reality.
"Obviously my family supports me but there was a time when I couldn't build my house anymore and I was stuck. Euphonik took care of a lot of things at my house. They were emailing me to say come fix this, come cut the grass. He sent people to sort all those things out."
Speaking about the emotional toll her reality show took on her, DJ Zinhle told TshisaLIVE she often felt exposed when helping women with social issues, such as unemployment, alcohol and drug abuse, teenage pregnancy and crime.
"It was one of the toughest things that I have had to do. It was emotionally draining, to the point that I often went home to go sleep because it was too much. It was tough to hear their stories and it hit me hard."
She said being a mom was the greatest grounding she had when she felt life was too hectic.