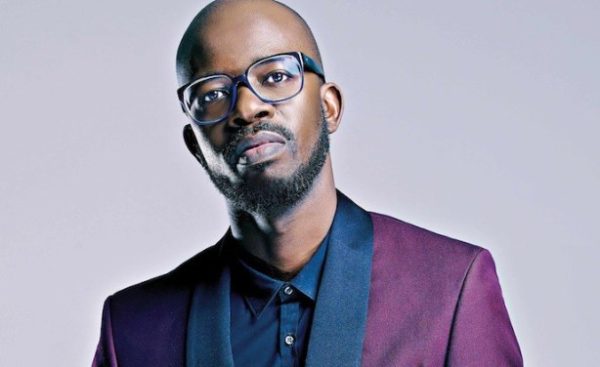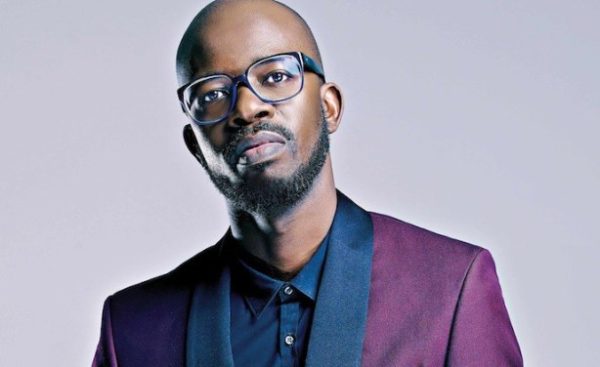 Black Coffee is currently the most talked about person in South Africa at the moment after he performed at a show in Israel. Politicians, other celebrities and commentators have joined the fray after the musician, real name Nkosinathi Maphumulo, performed on Saturday at Gan Ha-Slaim (The Rocks Garden) in Tel Aviv, Israel. Tel Aviv is termed Israel's apartheid state.
Black Coffee responded to backlashes online saying he is not a political party and he did what he had to do to feed his family. He wrote on social media, "Like everyone else I have rights and free will and no Black Coffee is not a political party…I work as an entertainer to feed my Family.
To sum it up….I'll take a bullet for my Family,"
He proceeded to share other shows he will be having this month with the popular DJ billed to perform in Naples, Italy tonight.
Black Coffee also performed in Israel,  a country that South Africa's ruling ANC has made statements against regarding its treatment of Palestinians in 2015.
Check out how the issue developed on social media below!
Thank you @the.tripping I Love you Telaviv ❤️
Now off to @AwakeningFestiv afternoon set and Venice at night.#Godsveryown #soldout pic.twitter.com/UO2rJDhCZ3

— #PIECESOFME (@RealBlackCoffee) March 31, 2018
Spring Tour already in full effect…..catch me in Naples tonight. #blackcoffeespringtour pic.twitter.com/aKiRMyhVvx

— #PIECESOFME (@RealBlackCoffee) April 2, 2018
Like everyone else I have rights and free will and no Black Coffee is not a political party…I work as an entertainer to feed my Family.
To sum it up….I'll take a bullet for my Family.

— #PIECESOFME (@RealBlackCoffee) April 2, 2018
South Africa's isolation and the Academic & Cultural boycott are part of the reasons Apartheid capitulated to the call for freedom. It is morally & politically insensitive for DJ Black Coffee to just go on partying in Apartheid Israel, whilst it kills & oppresses innocent people.

— Floyd Shivambu (@FloydShivambu) April 2, 2018
Retweet if you think Black Coffee playing in Israel this week, while Israel murdered children with snipers, is a national disgrace.

— Bram Hanekom (@bram_hanekom) April 2, 2018
Black Coffee legit can't feign ignorance over playing in Tel-Aviv. We live in the age of access to information, the man is well travelled & is an active Twitter user. At some point he would have come across the Zionists murder agenda. From a SA'n no less? Cuts to the bone.

— the fearless self ✨ (@Msomifaya) April 1, 2018
I wish black coffee understood that this is bigger than him.

Zionist are very clever. Now our flag is flying there where the Palestinian flag is banned ????

The audacity. https://t.co/EX8aJ4eJZg

— palo. (@ThisIsPalo) April 1, 2018
Looking at the debate about this Black Coffee thing, it's mostly 80's generation that are defending him and the 90's are livid… I keep saying, the 80's are the most useless generation ever, that's why Imperialists love them so much

— Thami KaSlwane Mthimkhulu (@Mtamerri) April 2, 2018
Last time he went to Israel I sent him multiple tweets about how artists performing in Israel is whitewashing Israeli Apartheid and Palestinians human rights violations, he blocked me. Black Coffee is Trash! ????????

— komape Alie (@alikomape) April 1, 2018
He SOLD OUT indeed, literally. israel is killing people out there, instead of a concerted boycott campaign, numbskulls like Black Coffee, run there, chasing shekels. Sis! pic.twitter.com/MSvGMIWsw1

— Armandt van Helden (@ibadaan) April 1, 2018
You people have a problem with Black Coffee playing in Israel? Misunu nitya kwa Woolworths the same co. that imports food from Israel ????????????

— Mario & Zamo (@TaMundakuwe) April 1, 2018
People are condemning Black Coffee for performing in apartheid Israel and wena you're telling us about Woolies.

Were you questioning your parents why they bought from white shops during apartheid when they simultaneously fought apartheid? pic.twitter.com/9yxHQhT3rz

— #SinuousLinesDesign (@Sentletse) April 2, 2018
You guys won't call out injustices in your corporate spaces because nincenge I salary, I think you are asking a lot from Black Coffee.

— Slindo ???? (@Slindo_M) April 2, 2018
U guys want ahouse music DJ to make an international stand about political issues tse dipalletseng politicians and world leaders that get paid to solve those exact issues? La gafa na? When did Black Coffee become SG at UN?

— Flopo Ya Mampela II ???????????????????????? (@OwaFlopo) April 2, 2018
I thought this thread was done but I'm still annoyed so ALSO:

Stop acting like artists like Black Coffee are sitting at home eating bread and water and thus playing in Israel is taking them out of poverty. It's bloody disingenuous.

— Petty LaBelle* ???? (@PearlPillay) April 1, 2018
I'll never boycott Black Coffee's music. You Fake Twitter activists la nya

— Wakanda Forever (@iAmKingducer) April 2, 2018
How about u lot start by boycotting ur employers first then Black Coffee can follow and boycott Israel? Nywee nywee Zionist blah blah. The battle between Israel and Palestine is far bigger than house music. E palla megapowers in middle east itself

— Flopo Ya Mampela II ???????????????????????? (@OwaFlopo) April 2, 2018
This was back in 2014, where a group against apartheid Israel approached black coffee & his management, to not perform in Israel.
So he knows of the situation, the is no ignorance. pic.twitter.com/n8Nz3x1ts7

— IG: reyah_n (@ItsRiriBaby) April 1, 2018
My leader,please can black coffee makes his money in peace

— khensani (@zsk2111) April 2, 2018
Top 8 richest artists in South Africa 2018 (Net worth)

1. Steve Hofmeyr R273 million
2. Aka R155 million
3. Rebecca Malope R68 million
4. Dj Euphonik R34 million
5. Dj Black Coffee R27 million
6. Dj Oskido R27 million
7. Dj Sbu R27 million
8. Cassper Nyovest R10 million

— Sam (@SpokenSam) March 24, 2018