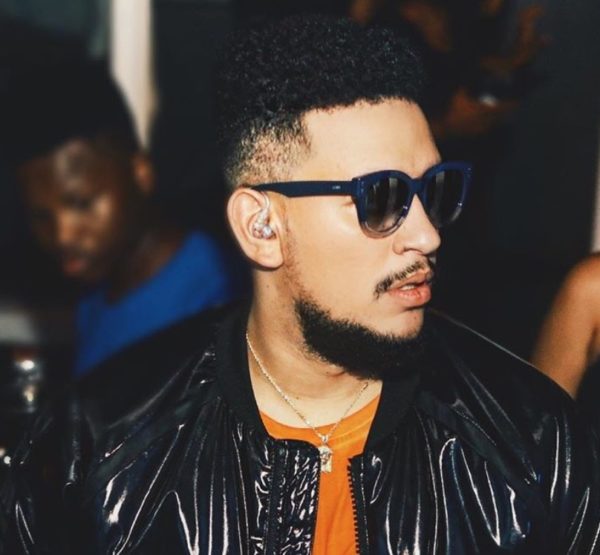 AKA landed in Twitter waters last night after he shared tweets that was meant to encourage people to support South African musicians.
After listing Diddy as one of his inspirations, the Star Signsrapper went on to warn brands to wake-up about using local artists before it is too late, and told fans to switch the channel if they don't listen. AKA told fans to change channels whenever they see Rick Ross marketing a beer on TV.
Next time you see Rick Ross trying to sell you beer ON YOUR OWN TV SCREEN IN YOUR OWN COUNTRY instead of one of your own trying to break into this industry or do something for this country and for our culture … CHANGE THAT F****** CHANNEL FAM!!!!!

— AKA (@akaworldwide) April 10, 2018
Check out some of the memes AKA got before running away from Twitter streets.
One of our own flAKA! Really? One of our own who every chance he gets flex on us! remind us of our poverty! Our own who can tell us we gon' be poor for the rest of the year! Now because you need us tryna be slick! O tla anwa magapu???? ao.

— S L I C K A???? (@LeboaMosiapoa) April 10, 2018
You got endorsed alone bruv. Whether we support Cruz or Reebok , it's really up to us . Stop forcing us to get the products just because you're the face . Wait

— Malibongwe Mtyotywa (@Bongischmick) April 10, 2018
So when u go on Sway Americans should change the channel, when u perform at SXSW and in other countries people should leave the room until their local artists get on stage?The world is a global village now and people ought to support excellence not borders pic.twitter.com/2Y5n3eDOfM

— Dodger Zw (@Planet_Dodger) April 11, 2018
Anyways. I don't wanna preach too much. I just wanna say thank YOU for this incredible career and for all my opportunities so I can provide for my family. ???????? Goodnight and God bless.

— AKA (@akaworldwide) April 10, 2018