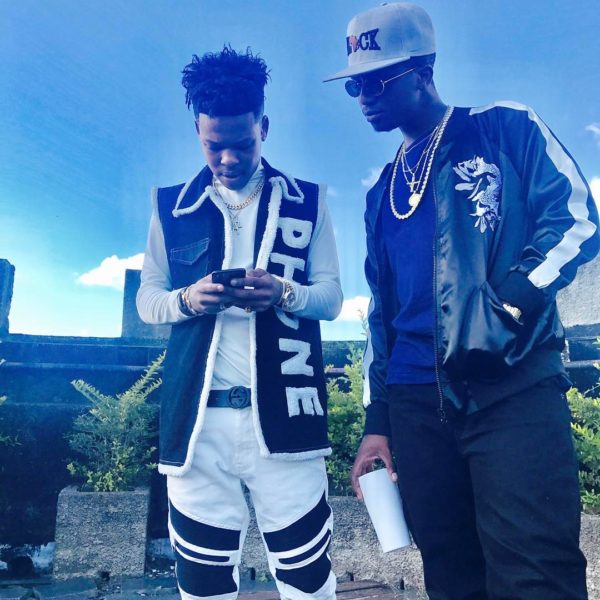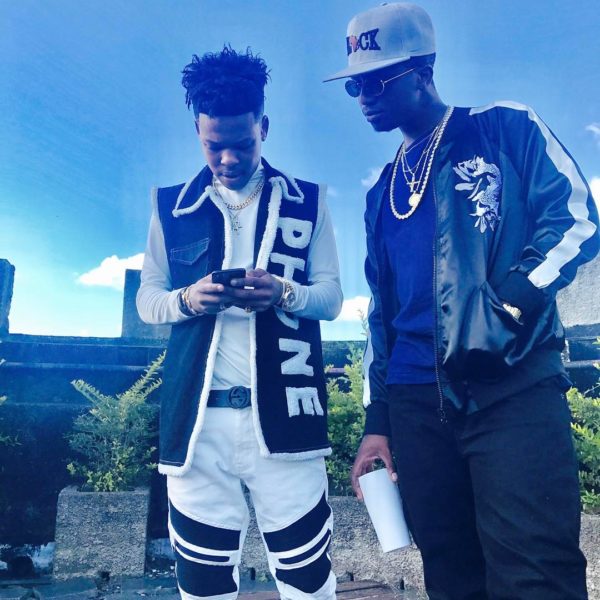 AKA have identified Nasty C and Emtee as the future of South African music and in fact categorizing the two as kings.
The rapper has been preaching positivity all year long and as such is not afraid to praise other rappers success.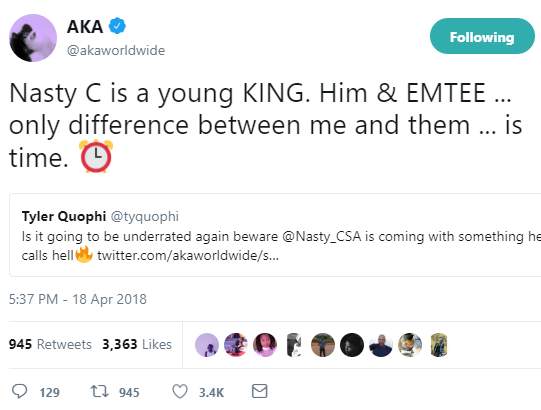 AKA also managed to put word out to those trying to trigger him (Cassper), saying they need him to slip and that's never goin to happen.
A lot of people(PLURAL) are trying to suck me in. Trying to get me to act like the person I used to be instead of who I am right now because it serves their agenda. I'm up now. They're down. The tables have turned. All they need me to do is slip. Not gonna happen. ????????

— AKA (@akaworldwide) April 22, 2018
Just realized tonight that the stakes are higher than they've ever been. One dumb move and I could fuck it up for myself, my family and everybody around me … Stars are aligning. Don't be stupid Kiernan. Don't be proud. Don't be impulsive. Can you kill them with kindness or nah?

— AKA (@akaworldwide) April 22, 2018
Tonight a close friend told me .. "Everyday I wake up. I don't worry. I don't worry because I know that if I am a genuine, sincere, kind person … God will take of the rest … in fact, God will take care of them" … amen. ???????? Goodnight Megacy ????????

— AKA (@akaworldwide) April 22, 2018