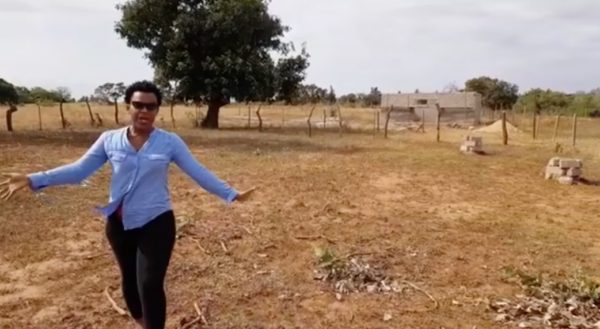 Zodwa Wabantu claims that she was taking shots at celebs who think they are clever, when she bragged about getting land and didn't mean for her fans to catch feelings.
Zodwa was the talk of Nelspruit recently when she bought her second property in the area. She took to Instagram to show off her new land and flex on her haters.
In the caption she took shots at "parasites (who) have nothing and sleep in their men house" but some of her followers were not impressed and called her out for rubbing her riches in their faces, while making them feel small because they could not afford land.
Speaking to TshisaLIVE, Zodwa said that anyone who caught feelings over the post was being over sensitive because her target were the celebs who think they are the bee's knees.
"I was trying to say that you can laugh at me because I am not living in a town or penthouse but I don't care. I am not like those celebrities that rent penthouses for R18,000 but don't have a place to stay. They think they are better (than all of us).
She said some celebs were always showing off but would die broke.
"They will die with no money because they are not investing in their future. They won't even be able to get an RDP house. I am scared of not being able to look after myself when I am old. I am scared of dying without money, because I know what poverty is like. You can laugh at me but I have a house and land."
The dancer said she was tight with her fans and wouldn't disrespect them.
But why did the star decide to build so far from home?
"This is the place that I am going to retire and die at. My aunt lives in the area and she will bury me. It is peaceful and far from all the drama."