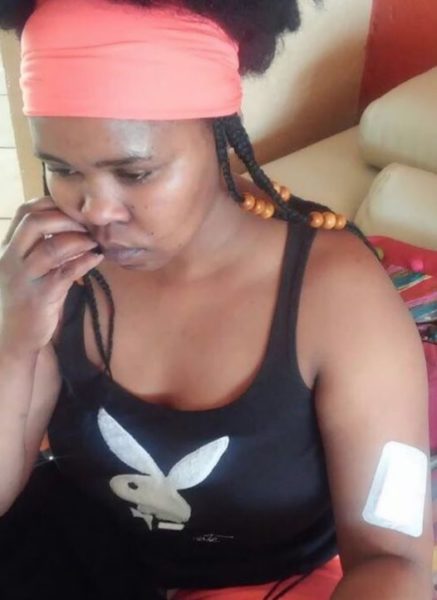 Music star Zahara is currently recovering from a stabbing incident that occurred last week. The singer shared her ordeal on social media.
She wrote in a post, "I always believe that when you have a loaf of bread,one could always be able to share just a little with someone else. If you have 1000 surely even a R5 would be worth something to someone. tuesday night just as i drove by Spar in my area i reached out to give "job seekers" some money instead they reached out grabbed my arm and stabbed me, tried to open my door, with the intent to cause more boldy harm. Its very sad that ones humility and humanitarian beliefs are welcomed in this manner,".
Zahara had to postpone her scheduled performance in the United Kingdom but is still grateful that the hand is not the one she uses to play the guitar.
"At least it wasn't my hand where I play the guitar. I am grateful for that. So, I am waiting for my arm to heal properly. The Mandela concert has been postponed and I am looking forward to going there to celebrate Tata when my arm heals."
The star opened a case of assault at the Honeydew police station on Tuesday. SAPS spokesperson Lieutenant Colonel Lungelo Dlamini confirmed to TshisaLIVE that the case was being investigated.