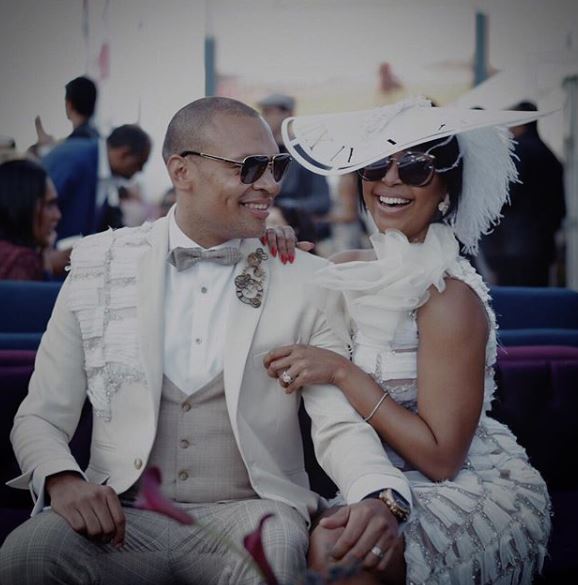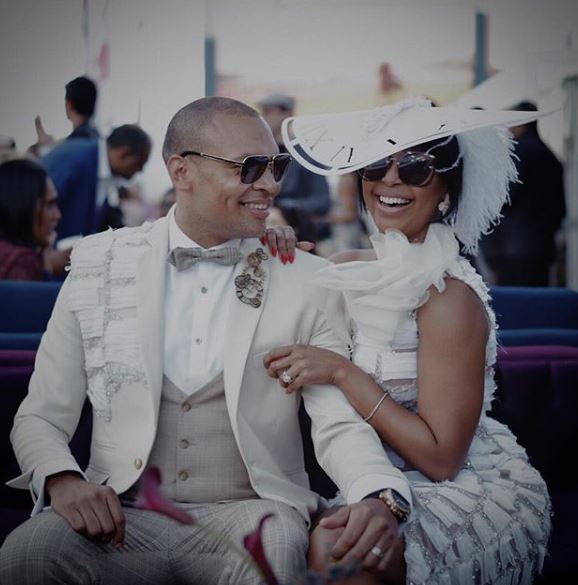 Congratulations to Minnie Dlamini and Quinton Jones on their first wedding anniversary.
Mrs. Jones who is currently in France with champagne brand, GHMUMM, shared a photo of her white wedding with her husband Quinton.
Although, early this year she had her first traditional wedding anniversary;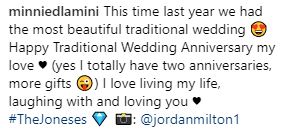 Minnie Dlamini has been enjoying her life and marriage.