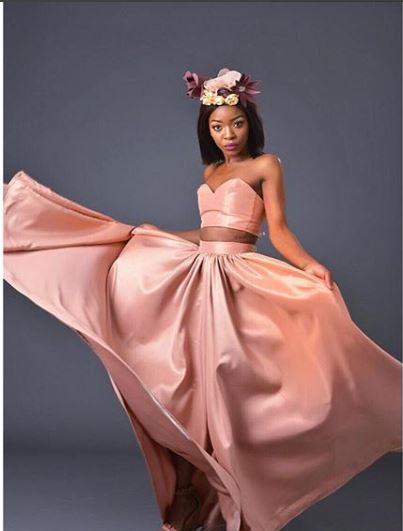 Busisiwe Mtshali got viewers emotional as they can't get over her scene on Monday night's episode of the Lockdown S3. The Actor who plays as Nkuli  gave a brilliant performance as she gave it to us real by crying after she was told that Mazet was shot.
In the drama, she visited her mother, who was supposed to be going home with her after she got parole only to find that she had died during the prison riot.
Bucee's viewers did not just applaud her performance but took to their social media to appreciate her better, one of the fans declared the scene worth Oscar award.
When Nkule cried for Mazet I felt it ??#LockdownMzansi pic.twitter.com/m7XZ8jikUo

— zitô (@ZozukoLanga) September 17, 2018
Nkuli's scene deserves an Oscar #LockdownMzansi pic.twitter.com/B70h7BbaYx

— Zandi❤ (@ZandileGongo) September 17, 2018
#Lockdownmzansi #lockdown this is called acting pic.twitter.com/fZsHTh13LA

— Siko Martin (@SikoMartin1) September 17, 2018
Nkuli reminded me why she is on #Lockdownmzansi tonight. What a great actor you are, you nailed that last part, wow!! ???? pic.twitter.com/RE58S4yM5v

— JustOdwa?? (@dima_onzima) September 17, 2018

Fans tweets be like;