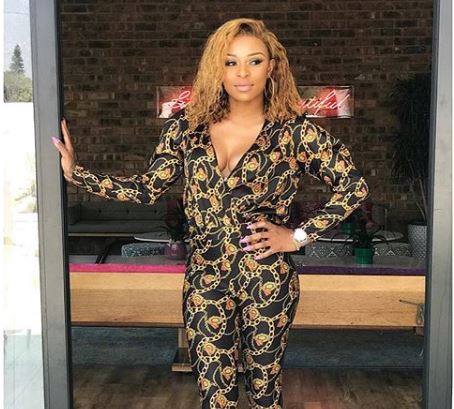 DJ Zinhle's blend of motherhood and industry business has not been to her 3 year old daughter Kairo who broke her mum's heart.
The hardworking momma took to her social media to appreciate all mothers and tell how hectic this month has been for her. She said 'my heart breaks' after her daughter said 'Mami, all you do is to leave'. The little angel wants her mum around her all the time.
At this point, Zinhle said 'motherhood is beautiful but tough'. Despite the hurt she got from her daughter, she chose to forgive herself for negligence but she hopes Kairo realizes her hard-work is solely to her benefit.
To all mothers. I salute you. You make motherhood look easy.

— #MeetingYourPower #ERAbyDJZinhle #RockaXDJZinhle (@DJZinhle) September 20, 2018
The other night she woke up in the middle of the night, she wasn't feeling well. She cried and said "mami, all you ever do is leave"…

My heart broke 💔

Motherhood is beautiful but tough. I forgive myself for making her sad & I hope she knows that I'm working hard for her.

— #MeetingYourPower #ERAbyDJZinhle #RockaXDJZinhle (@DJZinhle) September 20, 2018
This month has been crazy. I leave home before Kairo wakes up & she's asleep by the time I get home.

I call her from work but she cries everytime. Breaks my heart & I miss her she much.

I sleep next to her and hope she knows I was there. pic.twitter.com/xAqaps1lkn

— #MeetingYourPower #ERAbyDJZinhle #RockaXDJZinhle (@DJZinhle) September 20, 2018