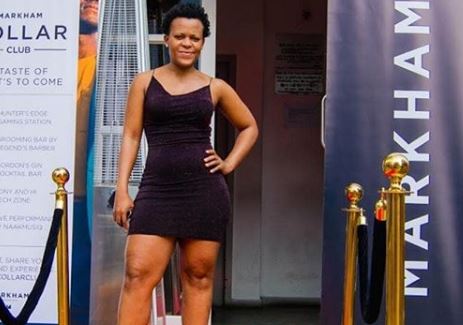 We can't get enough of Zodwa Wabantu this week as she marvels us with her steps down the run way in Durban Fashion Fair event. She looked glam and sophisticated in a dress with a long back veil.
The dancer shared on social media that she's gone beyond been a dancer to a model. Audience who watched her walk down the runway were hyper and hailed her as she walked down like she's been doing it for years.
Zodwa seems to be a grateful woman despite her achievements. She appreciated the afrotainment record label and other supporters who had helped her acquire a success story.