TV presenter K Naomi has opened up on her hurtful breakup with disc jockey, DJ Shimza. K Naomi shared her feelings on social media site Instagram yesterday, saying Shimza has broken her.
Among the thing she wrote on her Instagram story was
"I made you my world and you didn't get it. Now it's an issue that I'm living my own life, without you."

"Thank you for showing me how much I can love."

"Thank you for breaking me."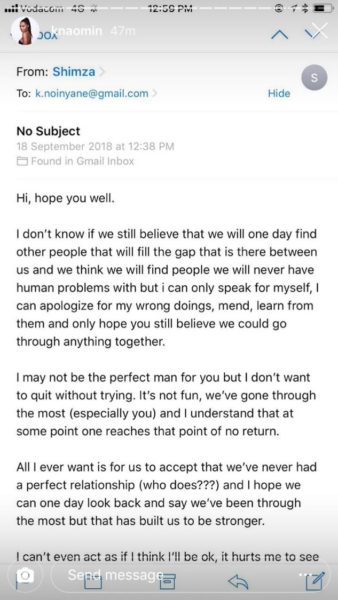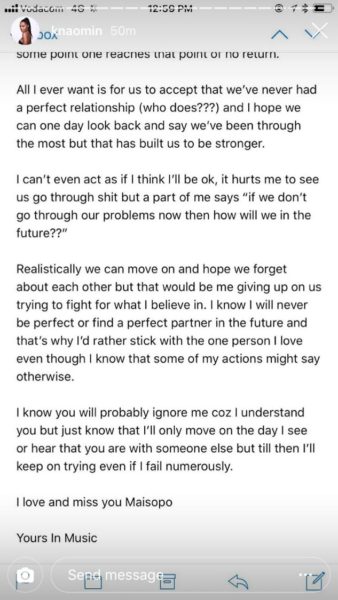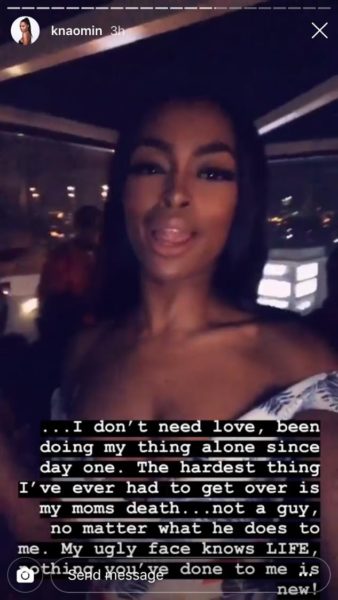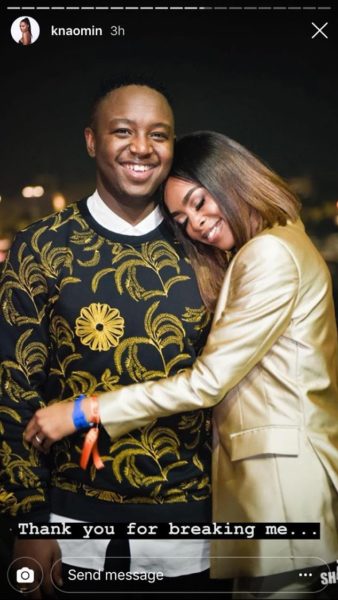 After an outrage that follows her post, she released a statement addressing the brands she represents including Reebok Classics.
"I'm broken. showing my imperfection. I can't be sorry for the posts because this is my life and I've always pride on being real," she said.
"Learning a lot from this experience, growing as a woman, finding myself and realising my worth.
"I won't apologise for my posts. I haven't disrespected anyone but shared an experience that's been one of the hardest to deal with for so many reasons.
"To the brands I work with, this says nothing about me, but I hope you know you are working with someone who is real, but more than anything someone who isn't scared to be human."
Shimza has since reacted to her outcry and below was his reaction.