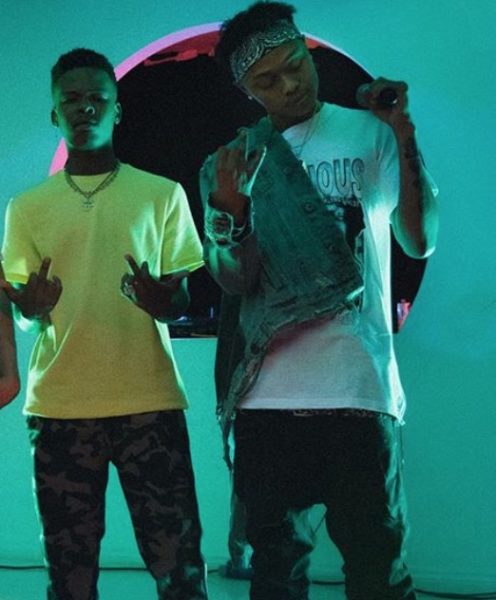 A-Reece made a late U-turn on Nasty C and refused to appear at the Ivyson Tour during the weekend. Nasty C in September reached out (publicly) to A-Reece to reach a deal for him to perform at his concert. Things went well and the two were praised by some of the OGs in the game including Kwesta.
Reece didn't show any signs of not coming until it was time for him to perform at 4:55pm only for fans to wait fruitlessly.
Some of his fans have questioned his U-Turn while the others made excuses for him. Nasty C and his close friend Tellaman have since reacted to Reece going AWOL.
I'm ain't missing no meals

— IVYSON TOUR (@Nasty_CSA) October 21, 2018
I asked Junior the same question and he said he doesn't know. Shit is foul out here 🤷🏾‍♂️ https://t.co/EGPJ8sm29V

— #GODDECIDES (@TELLAMANWORLD) October 21, 2018
#IvysonTour bringing the game back together… United we gone always win

— IVYSON TOUR (@Nasty_CSA) October 21, 2018
Nasty C in an interview spoke on the reason he publicly reached out to A-Reece. "I just thought it would be really dope to introduce him to my crowd in Durban and at the same time show people that we are both dope. To show people that – I wouldn't even say squashed the beef because there was never any beef – just to clarify that to people. I wanted to use my biggest platform' and something I truly value' so that people can see that it's absolutely genuine," he said at that time.
Nasty C however has been praised for the success of his concert by his colleagues.
Ai @Nasty_CSA is something else

— #PartyWithpH 🕺🏾💃🏾 (@iam_ph) October 21, 2018
Crazy show @Nasty_CSA 🔥🔥🔥 Bless up.

— MAJOR LEAGUE (@MAJORLEAGUEDJZ) October 20, 2018
#IvysonTour was insane🔥🔥…S/O to my brother @Nasty_CSA 🚀🚀 pic.twitter.com/HQqtl41bU5

— MAJOR LEAGUE (@MAJORLEAGUEDJZ) October 20, 2018
Congratulations on the Tour bro 🙏🏽🙌🏼 #IvysonTour

— #SanctuaryLove (@DonaldInDenial) October 21, 2018