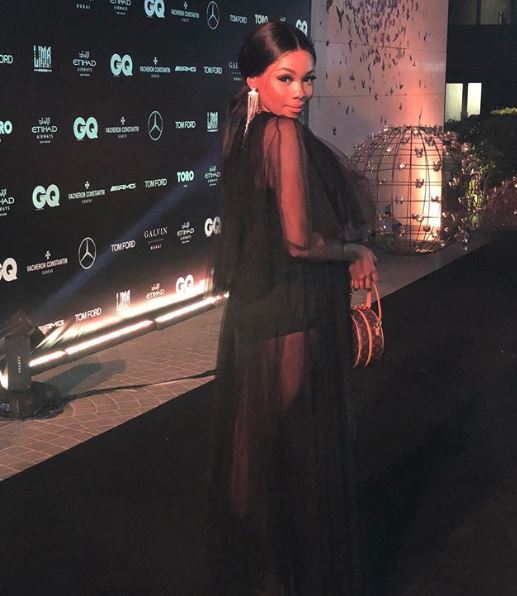 Bonang Matheba disclosed her favourite to followers on twitter. Many who had no idea on her favourite were shocked to see what she loves the most.
Queen B who's being tagged by fans as the no-play queen shared that the block button is her favourite. This in not so surprising as she's got history on blocking trolls.
However, some tweeps took her post for a joke and teasingly commented that they've being blocked. Still in that funny atmosphere, other tweeps didn't see fun in the post as they believed Bonang is really the blocking queen while other followers felt heart broken.
….the block button is my favourite. 🤣🤣🤣🤣🤣🤣🤣

— Bonang B* Matheba (@bonang_m) October 19, 2018
She blocked me in 5 seconds 😂😂😂

— King 👑 Zulu (@05Legend_) October 19, 2018
I am also blocked 😂😂😂😂😂😂😂😂🤭

— Leigh❣️ (@KholiMafilika) October 19, 2018
She doesn't play, but I'll troll her on her insta 😀

— King 👑 Zulu (@05Legend_) October 19, 2018
So what must we do if it's your favourite? pic.twitter.com/nSyADbdWu0

— ClinToN HoLy (@TheRealClint_B) October 20, 2018
Has blocking someone ever felt so good that you want to unblock them once a year and wish them a happy blocked day? pic.twitter.com/ktQRf3nAzA

— Jay Vuso 🚀 (@J_Vuso) October 19, 2018
If you weren't rich you would hate that button💔

— Phulusow Isaiah (@phuluso24668290) October 19, 2018
Bonang you block too much! pic.twitter.com/44O1LR15aA

— Ofentse Mwase🎞🎥🔥🔥🔥 (@unclescrooch) October 19, 2018