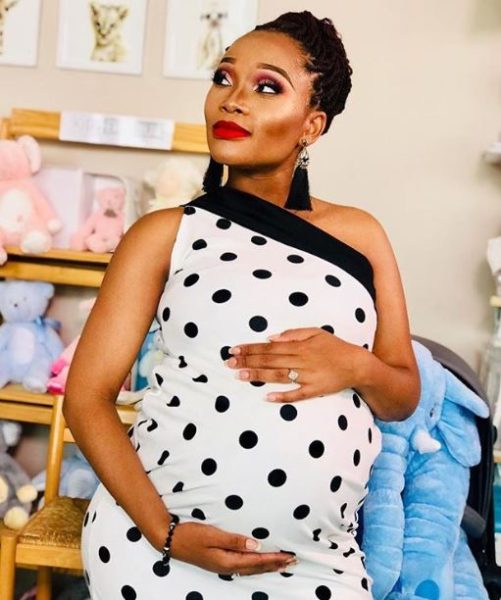 Innocent Sadiki hints the public on the arrival of her new born baby after sharing a post captioned, I miss my baby bump.
The actress also celebrated her hubby's birthday by gifting him a baby's cloth which had the inscription, "I love you so much Daddy… I had to come in your birthday month. We born in October."
Innocent also, captioned one of her post, saying; I thank God that I was able to give you a true beautiful real princess as a gift for your birthday . Now I'll always look forward to October knowing that you and my daughter have graced this month and have brought so much joy and happiness to all of us.
However, this month is filled with so much joy for Innocent's family as their wedding anniversary was celebrated days ago and she eulogized her man on social media.