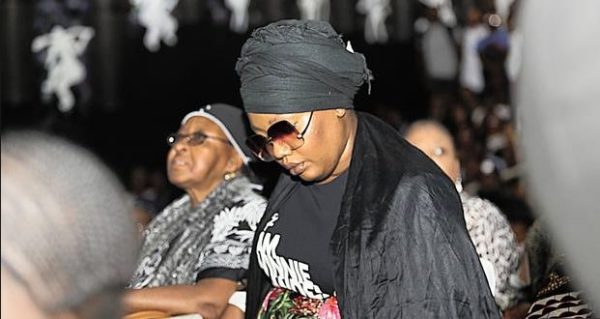 HHP's death rather triggered feud between his wife and his family instead of peace. Thanks to the Judge who enabled a successful funeral service for the late music icon by discarding Lerato's wish of halting the funeral service. Though she was joyful as the Judge declared that she's Jabba's customary wife despite Robert Tsambo(HHP's father) insisting she's not.
Days after the funeral service, it went viral on social media by a person named Nkululeko Ncana who tagged himself HHP's cousin that Lerato allegedly sent her 13 year old son and house help parking out of HHP's house and also changed the house locks. Nkululeko added that he's a witness of the whole scenario and he's helped HHP's son move his things to a safer place.
However, news has it that Lerato's lawyer said all of these claims by the cousin is false, but if it was actually true then it wasn't her client.
According to Drums the lawyer said; "There is no truth to my client breaking into the house. I cannot comment further as the matter is subjudice and I can only comment once the matter has been dealt with and upon instruction."
"I cannot not comment but one thing I can tell you is that my client did not kick anyone out the house. If anyone was kicked out, it was not done by my client."